How to run an effective virtual team meeting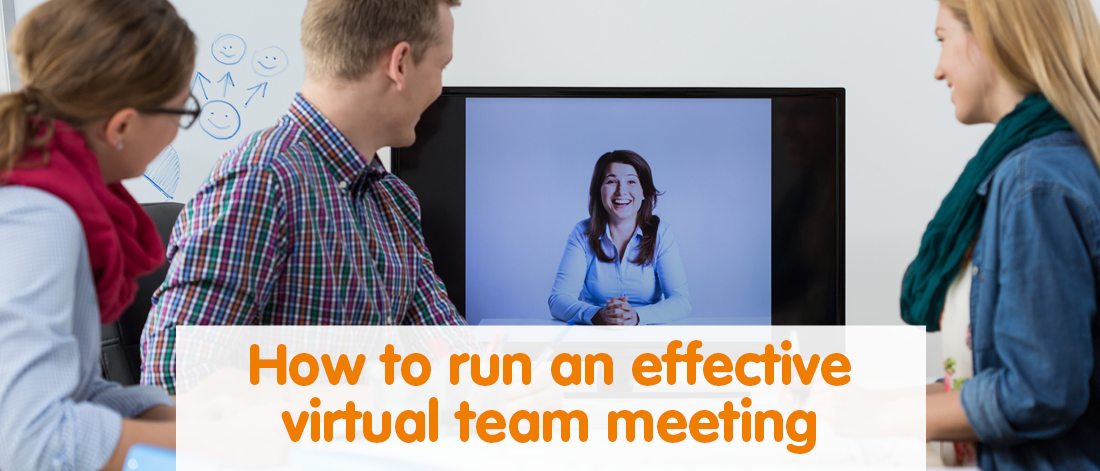 With 50% of the UK's workforce predicted to be working remotely by 2020,* there has never been a greater need for virtual team meetings. Done right, the virtual meeting is a great way to keep in touch with the members of your team, even if you're working in different locations or you're on the road.
So how can you make sure your virtual team meetings run smoothly? We've got 5 top tips for business owners who want to make their online catch-ups both productive and useful for everyone involved.
1. Find good software
The first step is to find software that everyone in your team can get hold of easily and cheaply. If you need some ideas, the team at Get Ahead VA has previously offered suggestions about good video conferencing software. Whichever platform you choose, we recommend that you run a couple of tester sessions first, to iron out any technological teething problems before the first official meeting.
2. Set an agenda
Unless you're running an informal catch-up session, it's a good idea to set an agenda for a virtual team meeting, as well as a rough time limit. This will help you to stay focused on the important issues and keep things moving at a good pace. You could ask your team to let you know about anything they want to discuss ahead of time, so that you are able to fit everything in.
3. Speak clearly
When you aren't in the same room as the people you're talking to, you need to pay extra attention to speaking clearly – especially if your internet connection is less than ideal. It's a good idea to use a headset with a microphone, and try not to mumble or speak too quietly. Also, don't do other things while you're in the meeting; if you think of anything that needs to be done, no matter how quick it might be, just make a note and come back to it later.
4. Take questions
Any team meeting is ultimately for the benefit of your team, which means that it shouldn't just be you talking. You can encourage discussion throughout the meeting (always keeping an eye on the clock!), and set aside 10 minutes at the end for any final thoughts or questions. It's important to give everyone a chance to talk, and to create an atmosphere where your team feels that their voice will be heard.
5. Meet regularly
It's a good idea to set aside a regular time slot for your meetings (e.g. on the first Monday of every month), so your team can always account for it in their schedules. You should also regularly celebrate individual achievements within your team, whether it's acknowledging someone's hard work or wishing someone a happy birthday. A remote team doesn't have to be an isolated one, and team meetings are an invaluable tool for bonding your team and encouraging a sense of community and support.
---
Do you need someone to field your calls while you're meeting with your team? Get Ahead VA offers a professional telephone answering service, so you can ignore your phone for an hour and give your team your full attention. To find out more about our services, please give Get Ahead VA a call on 01483 332220 or email us at office@getaheadva.com. We pride ourselves on being the staff you don't see, but the difference you do.
* https://www.hso.co.uk/leased-lines/technology-news/homeworking-news/50-of-uk-workforce-to-work-remotely-by-2020
Find out more about our services or call 01483 332 220 to discuss in more detail.
---
---