How to make your customers fall in love with your business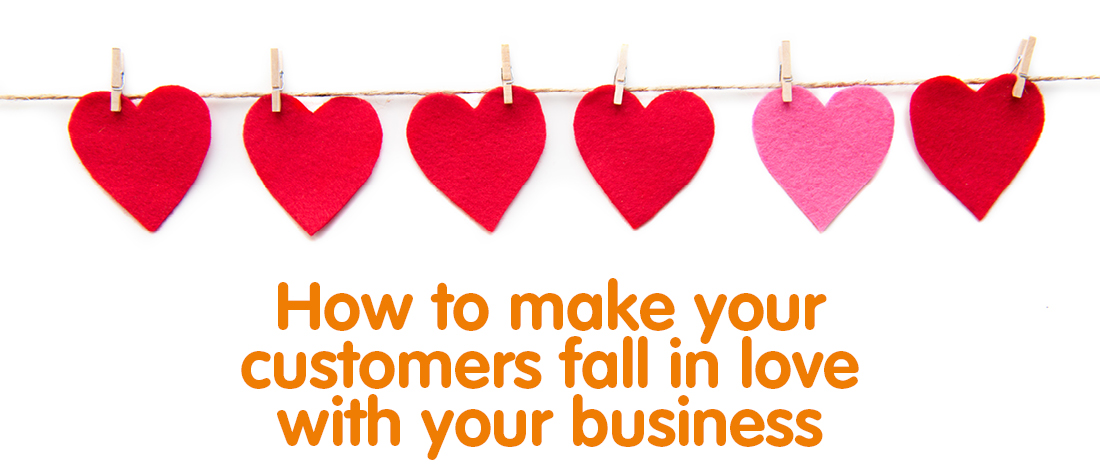 Some brands achieve something magical: they inspire an impressive amount of loyalty in their customers, which in turn can lead to invaluable word-of-mouth marketing for the brand. As a business owner, you might be wondering how you can bottle this magic for your own business, so this Valentine's Day we're bringing you 4 top tips to help you encourage your customers to fall in love with your business!
1. Get to know them
As with any good relationship, the business–customer relationship should never be one-sided. You cannot expect your customers to advocate for you if you don't get to know them in return, so it's time to do your research. To start with, you can research your customers by looking at your online analytics and analysing your customer databases, but you can also talk to your audience directly through surveys and questionnaires. The better you get to know your audience and their needs, the more you will be able to offer them – and they more they will appreciate your business in return.
2. Solve problems quickly
An easy source of frustration for any customer is when they feel they aren't being listened to, so make sure that someone is always on hand to deal with any problems, and to sort them out quickly. Customers will bring their issues to you in all sorts of ways – on social media, over the phone, by email – and you should always make sure that they can contact you easily and that you respond in a prompt, friendly and helpful way.
3. Be transparent
No customer will love a business that seems like it has something to hide, so be as open and approachable as you can. This might involve sharing some behind-the-scenes insights into how your business operates, or being upfront if your business is facing a problem that might affect your customers. In every interaction with your customers, you should be authentic and trustworthy so that they understand they're dealing with a team of people, rather than a faceless entity. Ultimately, your customers won't fall in love with your brand – they'll fall in love with the people behind it.
4. Go the extra mile
Extraordinary customer loyalty requires extraordinary customer service, so make sure you always go above and beyond in what you do. It's a good idea to set up a loyalty scheme that will encourage customers to come back to you again and again – through discounts and special offers – but you should also think beyond your business. Is there a good cause you could contribute to? Can you donate a share of your profits, or have your staff volunteer for a day? Your business can be more than a business: it can put something good back into the world too, and your customers will thank you for it.
---
Do you need help with your online marketing? Our team of professional virtual assistants can provide a range of marketing services, from social media management to email marketing, for busy business owners who don't have the time to do it themselves. To find out more about what we can do for you, just give Get Ahead VA a call on 01483 332220 or email us at office@getaheadva.com. We pride ourselves on being the staff you don't see, but the difference you do.
Find out more about our services or call 01483 332 220 to discuss in more detail.
---
---