How small business owners can fit email into their marketing plans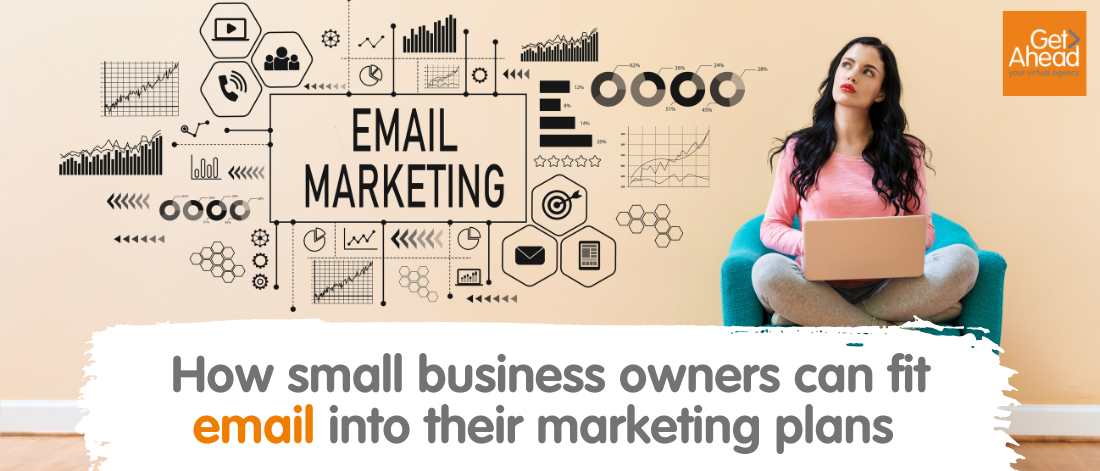 Email marketing is a valuable tool and one we should all make time for. Only when you take email seriously and interweave it with the rest of your marketing will you start to see the results you are looking for.
In this blog, we look at how you can fit email marketing into the rest of your marketing plan.
Create one theme across all your marketing
Treating any aspect of marketing in isolation is difficult. If someone told you to come up with an email campaign right this instant, you'd probably dive under your desk. Fortunately, you can make it easier by choosing one theme or campaign and using it in every area of your marketing.
If your business has many strands, consider the ways you communicate with different audiences. For example, recruitment consultants communicate with both clients and candidates, but can create different emails on the same theme to connect with both groups.
Sharing one theme, message or campaign also helps you strengthen your brand. Use email to reinforce the messages you're already sharing on social media, your website and in person. This will build trust with customers and clients and make your business look clear-sighted and reliable.
Remember that email is email!
Building on the idea of on-theme emails, it's important to remember that you can't just cut and paste content from social media or blogs straight into your email software. Instead, think about layout, text size and ways of breaking up the content so it's easier on the eye.
If you share a blog in your regular email newsletters, remember to cut it down – 500 words makes for a long email. Alternatively, you could just share one paragraph and link to the rest – this will help your website numbers and SEO too.
Similarly, a Facebook post would look too short on email – develop it into a full-size message before sharing it with your mailing list.
Keep your expectations realistic
Some marketing tools are difficult to measure, but email marketing platforms can show you exactly how many people opened your email and it's easy to fixate on the numbers. In fact, any open rate above 17% is respectable, and open rates of 25% or above are very good.
Remember that achieving good open rates takes time. Consistency is important – keep delivering a newsletter regularly and over time, you should see your open rate increase. You can also experiment with different kinds of content to see what appeals to your readers.
Outsource your email marketing
Get Ahead's marketing managers are here to help you shout about your business. We've created a series of marketing blogs to give you deeper insights, and we can help with the practical side too. Contact your local regional director to find out more.
Find out more about our services or call 01483 332 220 to discuss in more detail.
---
---