Five social media ideas for spring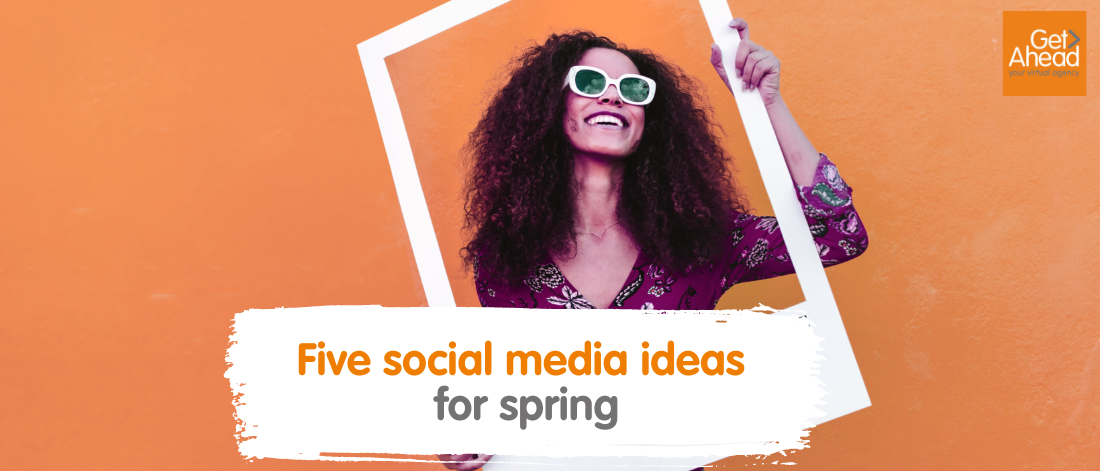 Spring is sprung! Just seeing the daffodils come up makes us all feel better, even if the clouds can't decide whether to come or go. If you run a business, why not tap into the energy of springtime and shake up your social media?
Our social media managers shared five of their favourite ideas:
Step outside
Whether we work from home, the office, or combine the two, none of us get out enough during the winter. However, the power of spring pulls many of us outside, even if it's only onto our balcony or patio. Share photos and stories from your outdoor adventures – they'll help show your followers that there are human beings behind your business. Why not photograph some wildflowers, or use the image of a tree coming into leaf as a metaphor for new starts?
Renew your energy, form new habits
Spring is all about new starts. Nature is putting out new shoots – maybe your followers could be starting afresh too. Use your social channels to encourage new clients to connect with you, and form a new habit of working with your business. For a more gentle approach to conversions, try suggesting new ways of doing old things – a good infographic can help you simplify your message in an eye-catching way.
Hold an Easter Egg hunt…
…or hunt for something else. Lean on the Easter theme and get your followers hunting for anything you like: Easter eggs in pictures, a word of the day or an online scavenger hunt on a springtime theme. Everyone loves a game – put your heads together with the rest of your team and think of ways you'll create a buzz on social media!
Celebrate Mother's Day
There are some great messages to share on the theme of Mother's Day. Of course, if you're a retail business, it's the ideal time to promote cards, gifts and flowers. But even if your business does something else, you can still harness the Mother's Day theme in a powerful way.
At Get Ahead, we're the champions of flexible working. You'll often see us celebrating the mums who make up our team and give us their best work because they benefit from our relaxed approach. On your own social media channels, you might celebrate the nurturing aspect of what you offer, or honour your own parents and the start they gave you.
Have a spring clean!
Another great springtime trend is the spring clean. You can spring clean your own social channels, by getting rid of unused accounts or bringing your pages up to date. You can also check the quality of your posts, improving or deleting old content and checking that all the links are still relevant.
Think about your followers too. If spring cleaning is a relevant theme for them, use it to create useful content they'll want to read, watch and share.
Businesses large and small outsource their social media
If this blog has fired your imagination but you're not sure how to put your ideas into practice, we can help. Our social media experts support a wide variety of businesses. Get in touch today and we'll find the social media support that's right for you.
Find out more about our services or call 01483 332 220 to discuss in more detail.
---
---