Facebook for business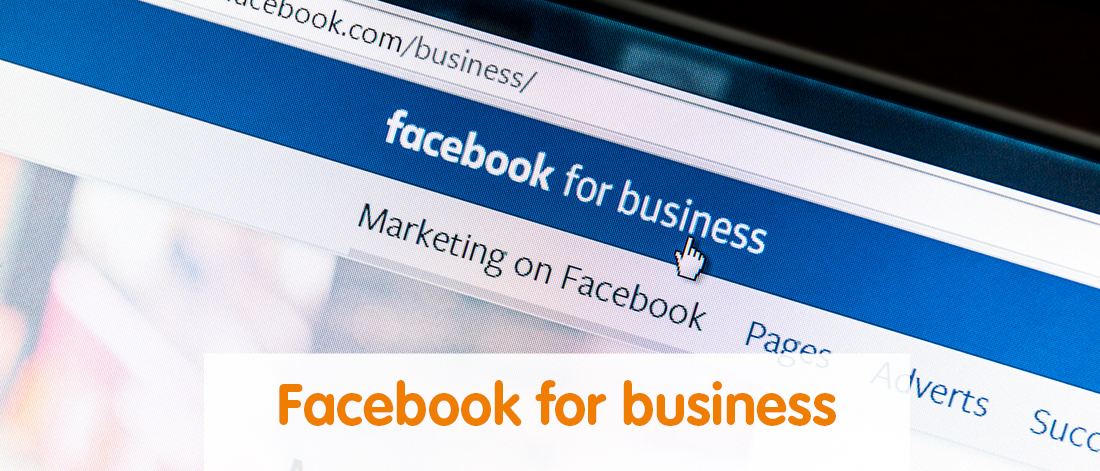 Social media is a vital tool for modern businesses, but with so many platforms to choose from, how do you know which one is right for you? We're here to help – each month we'll focus on one social media platform and examine how it can help your business grow and connect with an online audience. This month, we're starting with Facebook.
All about Facebook
Facebook has been around since 2004 and in that time it has become the biggest social media site in the world. It has more than 2 billion monthly active users and more than 65 million business pages.* For any business looking to create a social media presence, Facebook is the obvious place to start.
Facebook is truly a global platform, with huge audiences in India, America and Brazil, as well as the UK. The platform appeals to men and women almost equally: 54% of its users are women and 46% are men. It also attracts a variety of ages: 81% of 18–29-year-olds use Facebook, as do 65% of 50–64-year-olds – an impressive number, given that most social media platforms see a dramatic drop-off in users over 50 years old.†
Which businesses will it work for?
Most businesses could benefit from having a Facebook page, because its wide reach means that your customers – whoever they are – will likely be on this platform. This is a place to connect with your audience and show off the personality of your brand, so Facebook works best for businesses that people can get excited about and share with their friends. You should also remember that you have to pay to run ads on Facebook, so this platform will be most useful to businesses that have a budget for social media marketing, and the time to post regularly.
How to use Facebook effectively
Here a few quick and easy tips you can follow to get the most out of your business Facebook page:
Make an official business page – this will allow you to add useful information like an address and opening hours.
Post regularly – it's better to have no page at all than a page that is rarely updated.
Give your business a friendly, human face – you can do this by using an informal writing style and sharing photos of your team or your business's physical location. Remember, your posts will appear on your customers' timelines, between updates from their family and friends.
Share interesting content – don't only push your own products or services; instead, build an engaging online space by sharing things that are relevant to your niche and will appeal to your audience, like interesting pictures, videos or gifs.
---
Do you need expert help with your business's social media? Get Ahead VA offers a full range of social media management services from skilled professionals, so you know your online profile is in good hands. We'd love to chat with you and find out exactly how we can help, so please give Get Ahead VA a call on 01483 332220 or email us at office@getaheadva.com. We pride ourselves on being the staff you don't see, but the difference you do.
* https://buffer.com/library/social-media-sites
† https://sproutsocial.com/insights/new-social-media-demographics/#Facebook
Find out more about our services or call 01483 332 220 to discuss in more detail.
---
---