Business administration services – what can you automate?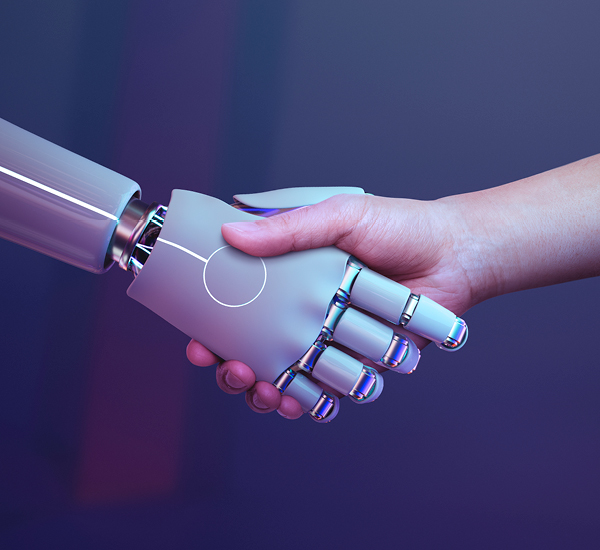 Business administration services can be easier, quicker and cheaper when you automate them. But automation doesn't mean no human input at all. Equally, choosing the right software and setting it up correctly is not always straightforward.
In this blog, we talk to automation expert Jenny who shares her insights on what business processes you can automate and how to get the most out of it.
What business administration services can I automate?
Jenny: Almost anything! Most business owners are probably familiar with accounting software like Xero and QuickBooks. But software developers have also created platforms to help you schedule social media, manage your customers, write and schedule email marketing and more.
If a job is taking you ages, or you keep forgetting to do it, it's worth checking whether there's any automated help out there. In other words, "is there an app for that?" For example, I've met loads of business owners who have really good intentions about posting on their social channels, but they just don't get round to it. But once I've helped them set up Later, Hootsuite, Buffer or one of the other scheduling platforms, they can just write all their posts in one go and let them roll out regularly.
If I'm paying for software, how do I get value for money?
Jenny: The software can't do anything on its own. To get the best value from it, you'll need to set it up correctly and load it with information it can use. The information needs to be up-to-date and accurate. For example, a CRM system is a fantastic piece of automation but it can only work if all the customer details it contains are correct.
Or you might have invested in MailChimp to help you with email marketing. Again, you'll get the best from it if your mailing lists are current and the content you're sharing is worth reading.
That's where virtual experts like me come in. I love tech – during the pandemic, I was working hard to get to grips with all the new remote working platforms so I could support Get Ahead clients. I still love exploring new platforms and helping business owners get the best from them. I can help you choose the right one for your needs and set it up so you're all ready to go.
For example, if you've decided to use email software to communicate with your client base, I'd love to help. I can provide training, advice and troubleshooting. And if you've invested in the software but still aren't getting round to sending anything, I can log into your account remotely and do the whole thing for you.
The Get Ahead team has loads of admin expertise too – people who can deliver data entry services so your software is always updated with the right information.
Business administration services from Get Ahead
We love having virtual experts like Jenny on our team to support our clients with automation. As she says, you can automate lots of different business processes and we can support you with all of them.
As a busy business ourselves, we know how important it is to feel in control of our systems. With the right automation set-up, you'll feel empowered to run your own accounting, social media, email campaigns or any other process. And our flexible business administration services mean you can always tap into help from Jenny or the team if you get stuck.
To find out if you should automate a particular job, take our mini quiz here.
Find out more about our services or call 01483 332 220 to discuss in more detail.
---
---