5 ways volunteering can help your small business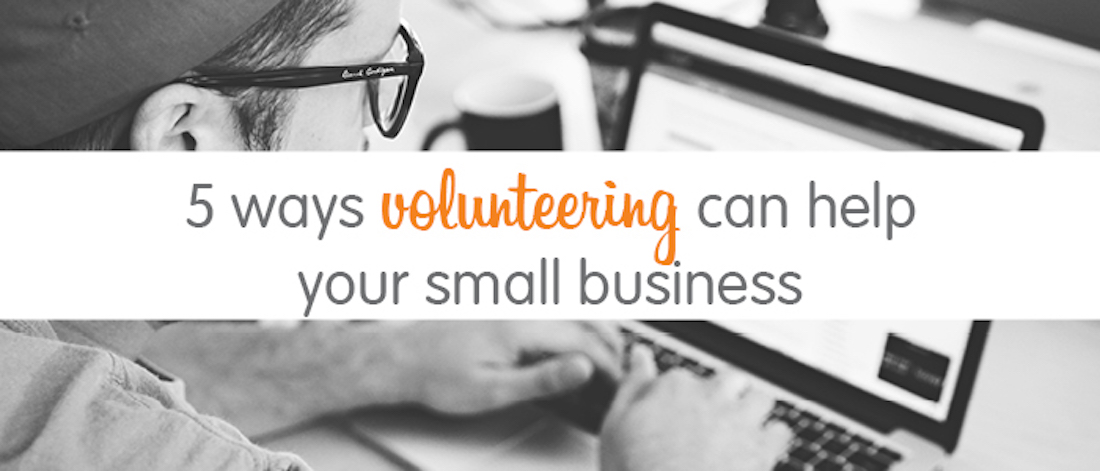 5th December is International Volunteer Day, a day created by the United Nations to celebrate volunteer organisations and raise awareness about the importance of volunteering. Each year volunteers from all over the world offer up their services for everything from litter picking to blood drives to fundraising events.
For small business owners, International Volunteer Day is a great opportunity to give back to the community. Plus, volunteering can bring all sorts of added bonuses that can help to build your business.
Be seen in the community
The most important part of any volunteering project is to give back to people who need it, and it's worth doing it for this alone. Of course, whilst you're out there repainting the community centre or cutting back hedges in the local park, you're representing your business and being seen in new places. This is a great source of free advertising which can really root your business in the local community.
Grow your networks
When you volunteer, you never know who you're going to meet: perhaps a future client, a potential employee, or someone who can help your business in a new, unexpected way. Volunteering is also a great way to get stuck in and show your willingness to work hard. Even if your new connections don't directly result in any business leads, you'll have expanded your network, and that's never a bad thing.
Boost staff productivity
Shaking up the usual routine is a great way to re-engage staff, and volunteering is particularly good for this. Studies have shown that volunteering can have a range of feel-good effects, including reducing stress, increasing work satisfaction and boosting creativity. A day out of the office seems like a small price to pay for healthier, happier, more productive employees!
Gain new skills
One way to volunteer is to offer your usual services (eg: cooking, hairdressing, etc) to the community for free. Alternatively, you could sign up to do something completely different, and this is a valuable way to learn new skills. However far removed your volunteering work is from what you usually do, you might be surprised by how it can give you a new approach to familiar problems.
Connect business with goodwill
It's too easy to see businesses as only being out for themselves, but there is a growing connection between businesses and charity that can be a fantastic source of entrepreneurial inspiration. Not only do many customers actively choose brands associated with goodwill, there are also plenty of business awards in the UK that recognise the achievements of businesses that are giving back. Volunteering can be a great way to demonstrate that business doesn't just have to be about profit.
---
To find out more about how to boost your small business, please give us a call on 01483 332220 or email us at office@getaheadva.com. We pride ourselves on being the staff you don't see, but the difference you do.
Find out more about our services or call 01483 332 220 to discuss in more detail.
---
---