Step Up Overseas Business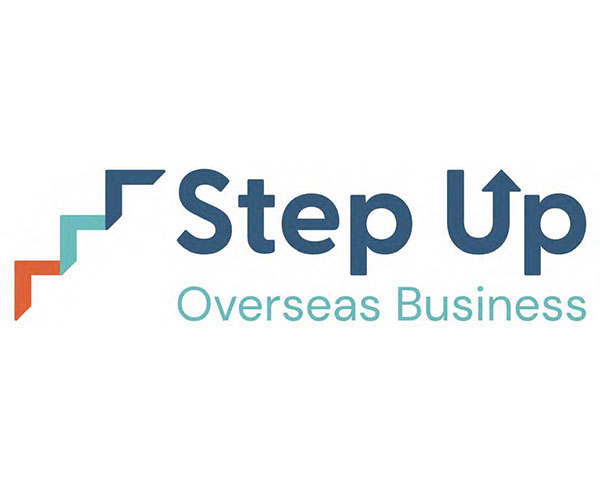 Branding a start up
Background
Step Up Overseas Business was started up in June 2022. Consultant Richard Towns provides expertise in helping UK businesses extend overseas and open new branches.
Challenges
We joined Richard at the very beginning of his journey when he was starting his business from scratch. Before he could even market it, he needed to decide exactly what it was that he was offering. With that established, we then needed to deliver a variety of marketing services to help him reach his first clients. We are thrilled to be on this journey with Richard and watch his business start to grow. New challenges pop up all the time and we are continually delivering new solutions to meet emerging needs.
Solutions
The first challenge was supporting Richard to find the right direction for his business. Our graphic designer and branding expert, Kate, did a thorough analysis of branding in the industry, as well as discussing Richard's offering with him in detail. Through this process and with the support of his own business coach, Richard was able to identify his business direction. This helped him refine his offering, as well as informing Kate's branding. With the branding in place, the Get Ahead team has supplied other support to help Richard market his business.

Web designer Carrie has created his website, ably assisted by copywriter Liam. Liam and Richard work very well together with Liam writing in Richard's voice to share his message with his clients. This kind of copywriting is particularly important when one person is the business, and a client's decision to work with them might be quite personal. In addition to website copy, Liam has also produced case studies and social media content.
With the basics in place, Richard is now looking at the details. Our team have used Kate's branding guidelines to produce business cards, a PowerPoint template, email
signature, Calendly and Zoom background so that all his communications show his brand consistently.
Outcomes
Richard is thrilled with the work we have produced…and we've been thrilled to be on his exciting business journey with him. He has completely embraced outsourcing,
knowing that we can quickly deliver jobs that might take him twice the time. This attitude is really helping his business – he can spend his time connecting with his own clients instead of getting bogged down with the small jobs. Richard has the reassurance of a strong, outsourced team to support him. We have the privilege of watching his business grow and seeing the impact of our work as the journey continues.
What the client says…
"I have been working with Fiona and the Get Ahead team for several months now, as I start up my business from scratch.
I am indebted to the support and help so far to get things moving. I am very impressed on the range of support and expertise available such as website design, social media content writing, Branding and logos, business card design, marketing advert designs. It has truly been a "one stop shop" for my outsourcing needs, and I'm sure it will continue to be so.
It is a great comfort to myself knowing that I have an expert team behind me supporting me along the way.
I would thoroughly recommend the Get Ahead services to anyone wishing to grow their business and requiring marketing support."
Richard Towns
Find out more about our services or call 01483 332 220 to discuss in more detail.
---
---