Life-Friendly Business podcast – Thinking big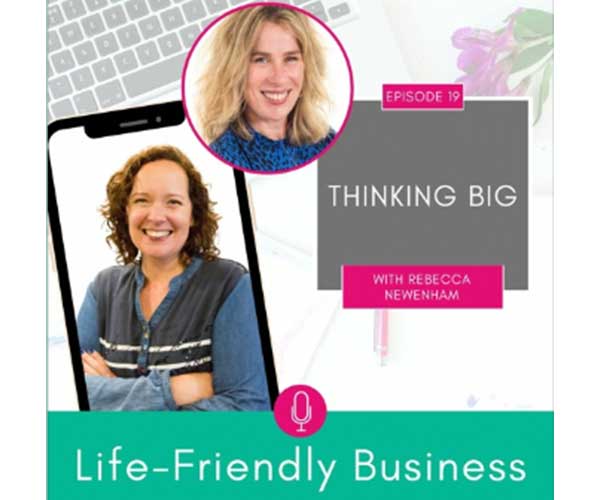 After a corporate career in buying for retail giants Superdrug and Sainsburys, Rebecca was looking for a flexible work solution that could fit around her lifestyle and three daughters. Having grown up with a successfully self-employed mother, Rebecca knew it was possible to work as well as be there for school drop off and pick-ups. Her mum was a real inspiration and Rebecca grew up knowing that she wanted one day to run her own business just like her mum did.
Rebecca is now the Founder of Get Ahead – Your Virtual Agency and with a team of 50 virtual specialists and 10 franchisees under her belt, and is growing a global agency.
In this interview Rebecca shares her tips for thinking big, getting the right support, securing more ideal clients and making sure your diary stays manageable.
Enjoy!
---
---