YouTube for business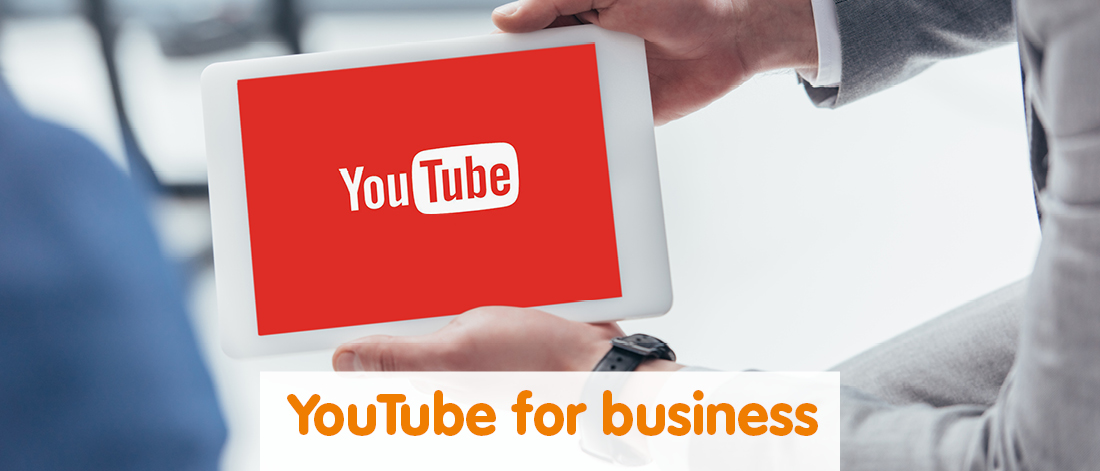 Social media is a vital tool for modern businesses, but with so many platforms to choose from, how do you know which one is right for you? We're here to help – each month we'll focus on one social media platform and examine how it can help your business grow and connect with an online audience. This month, we're looking at YouTube.
All about YouTube
YouTube is a video-streaming website that was launched in 2005 and has since become the world's second most popular social media platform, as well as the second most visited website overall (after Google).* Around 16% of YouTube users are American,† and there are also significant user bases in India, Japan and Russia; the UK comes in sixth, with around 36 million users.‡ YouTube has wide appeal across all ages, but it remains most popular with users aged 18–34.
With nearly 2 billion users, the reach and influence of YouTube is mind-boggling – this can be a blessing, as it gives businesses a chance to connect with an enormous audience, as well as a curse, because it can be a challenge to stand out from the crowd.
Which businesses will it work for?
YouTube can be useful purely as a video-hosting platform: you can upload videos to the site and then embed them into your own website, or share them on other social media platforms. Alternatively, you could use the site to build an audience for your business in its own right, by regularly creating and uploading content to your branded YouTube channel.
Popular categories on YouTube include fashion, beauty, gaming, technology and food, so if your business fits into any of these niches, you should be able to find a pre-existing community there that you can join. YouTube will probably work best for a business that wants to demonstrate its products, or that can provide 'how to' videos within a particular niche – for example, a beauty business could make videos about how to do different make-up looks. The key is to make content that your existing followers will find useful or interesting, and that has the potential to attract new followers too.
How to use YouTube effectively
Here are some quick tips to help you get the most out of YouTube for your business:
Try to think of your YouTube channel as a community – your audience will return to watch your videos if you upload regularly and demonstrate expertise in your field. You may want to choose just one or two people to appear consistently in your videos, so the audience can build a more personal relationship with your brand.
A YouTube channel can be 'verified' once it reaches 100,000 subscribers. This confirms that your channel is officially linked to your brand, and it can enhance your credibility on the site.
You don't have to run your own channel to find an audience on YouTube. Many companies work with existing YouTube content creators by offering sponsorships or free products in return for reviews.
Businesses can also run paid-for ads on YouTube, which will appear before another user's videos. This is managed through Google Ads, and you can find a comprehensive guide to that here.
---
Do you need expert help with your business's social media? Get Ahead VA offers a full range of social media management services from skilled professionals, so you know your online profile is in good hands. We'd love to chat with you and find out exactly how we can help, so please give Get Ahead VA a call on 01483 332220 or email us at office@getaheadva.com. We pride ourselves on being the staff you don't see, but the difference you do.
* https://www.slideshare.net/DataReportal/digital-2019-q2-global-digital-statshot-april-2019-v02
† https://blog.hootsuite.com/youtube-stats-marketers/
‡ https://www.worldatlas.com/articles/which-countries-watch-the-most-youtube.html
Find out more about our services or call 01483 332 220 to discuss in more detail.
---
---