What we're reading right now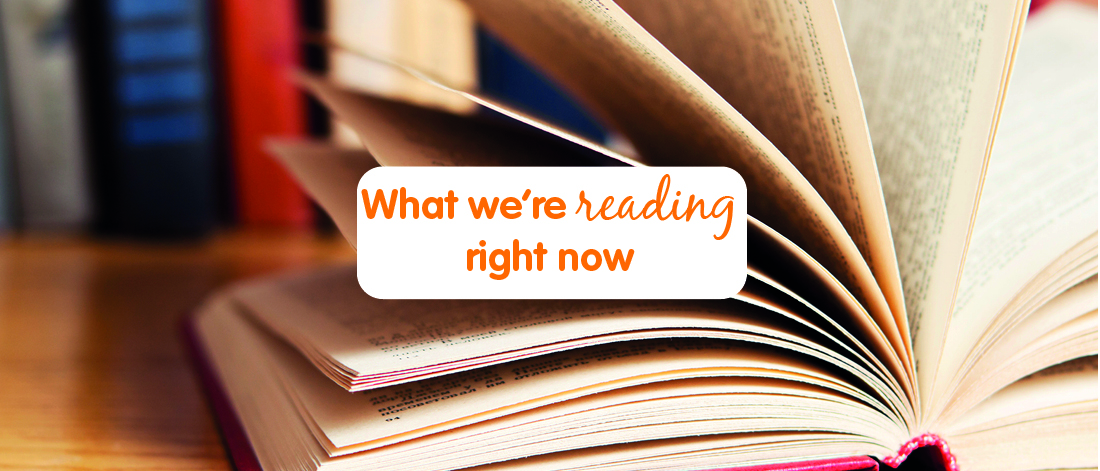 Books can be a huge comfort during these turbulent times. Whether we're reading to learn, to laugh or simply to escape, lockdown has given many of us much more time to read, and the Get Ahead VA team is no different. So if you're looking for something great to read right now, here are some recommendations from us for brilliant reads we have loved.
The Flat Share by Beth O'Leary
Social media and graphic design pro Jenny Serra recommends Beth O'Leary's romance novel about a woman who leaves a bad relationship and moves into a one-bed flat with a man she hasn't met. He's a doctor who works night shifts, so she has the flat at night and he has it during the day. Jenny says, "I've been reaching for stuff that easy to read at the moment," and this heartwarming story certainly fits the bill!
The Family Upstairs by Lisa Jewell
Get Ahead VA's founder Rebecca Newenham ate up this bestselling thriller from Lisa Jewell in just one day. The book follows 25-year-old Libby, who inherits a mansion in Chelsea. But the house has a dark history, and Libby starts to uncover terrible secrets and learn about the three families tied together by this mysterious house. If you're looking for a pacy, breathtaking story, definitely check this one out.
Small Pleasures by The School of Life
Social media expert Isil Simsek has been enjoying this book from The School of Life – a press founded by Alain de Botton that publishes thoughtful philosophy and life advice. This book focuses on the joy of the small, and includes sections on the beauty of cypress trees and the pleasure of spending a night alone in a hotel. This little volume could prove especially comforting at a time when the more extravagant pleasures of life are less available to us.
Bitter Orange by Claire Fuller
Marketer and content writer Rosie Wyatt loved Claire Fuller's latest publication, which she describes as having "hints of Du Maurier, and poetic, beautiful prose." This book is about Frances, a woman who is looking back on her life, and in particular the time she spent living and working in a tumbledown country house, and the secrets she uncovered there – perfect if you're looking for a story brimming with mystery and atmosphere.
Girl, Woman, Other by Bernadine Evaristo
Content writer Clare Diston really enjoyed reading Bernadine Evaristo's latest novel, which deservedly won the Booker Prize last year. The book is divided into 12 sections, each following a different character – usually female, black and British – and shows how their lives intertwine. Clare says, "It's fantastically well written and the characters Evaristo creates seem completely real. I highly recommend it."
We hope you enjoy these recommendations and maybe find your new favourite book from this list!
---
If your business needs some extra support during this time, Get Ahead VA can help. Our team of professional virtual assistants can do everything from telephone answering to social media marketing, freeing you up to concentrate on bigger jobs, or simply to take a break. To find out more about how we can help, please give Get Ahead VA a call on 01483 332220 or email us at office@getaheadva.com. We pride ourselves on being the staff you don't see, but the difference you do.
Find out more about our services or call 01483 332 220 to discuss in more detail.
---
---