Using LinkedIn over the festive season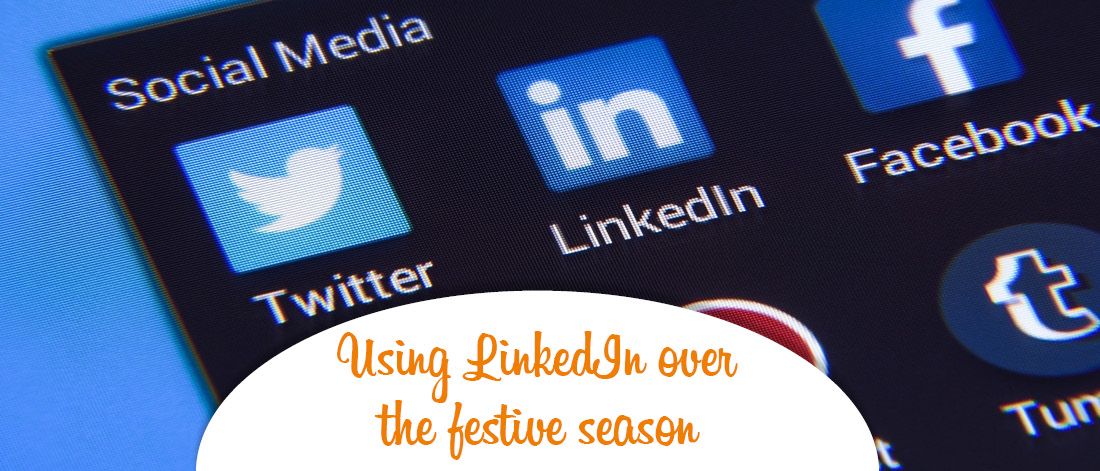 At this busy time of year, all sorts of jobs can fall to the bottom of your to-do list – and staying active on LinkedIn can easily be one of them. But there are a number of benefits to keeping up your online efforts over the festive season (although, of course, you must take a proper break too!).
For many businesses, LinkedIn is one of the most valuable platforms out there. With over 40% of its 500 million members using the site daily,1 it's worth keeping up with LinkedIn during December if you can.
Want to know more? Here's our advice about using LinkedIn over the festive season.
Why it's a good idea
If you find LinkedIn to be a valuable resource, you don't need to slow your efforts just because it's Christmas. In fact, there are several reasons why you might find your audience is more active at this time of year than usual:
Travel time: With Christmas comes travel, and long journeys mean more people will be turning to social media to while away the hours.
New toys: On Christmas morning, people up and down the country will be unwrapping shiny new gadgets and loading them up with their favourite apps, including LinkedIn.
Lazy days: When it's raining outside and there's nothing to do, more and more of us are turning to our phones, and social media, to keep ourselves entertained.
Make sure your business is front and centre whenever your audience logs on by scheduling LinkedIn posts ahead of time, or by hiring a virtual assistant to do it for you.
How to use it
There are a number of ways you can push your business on LinkedIn over Christmas. Here are some of our favourites:
Run a Christmas campaign: Join in with the spirit of the season and engage with your followers by running a giveaway, offering freebies to new followers (this is a great way to clear out old stock ahead of the new year), or posting a new piece of content for each of the Twelve Days of Christmas.
Post longer-form content: Your audience may have more time over the holidays to read longer content, so why not re-share your favourite long-form pieces from the year and generate a bit of love for content that might have been passed over the first time round?
Share your highlights: Now is a great time to look back at 2018 and pull together your 'best bits'. You could talk about your favourite achievements, share your most liked posts, or post a few photos of your festive celebrations – it's a great way to show the more human side of your business.
Read and comment: If you want others to engage with what you're doing, then you should engage with them too. So, if you find yourself with a long wait at a station or a lazy afternoon on the sofa, take a little time to scroll through your LinkedIn feed and read and comment on your favourite posts. A small connection now could grow into exciting prospects next year!
---
Do you need someone to handle your social media marketing for you over the Christmas period? Get Ahead VA can help. Our virtual assistants can help run your social media accounts all year round, so your business is never out of the loop. If you're interested in any of our services, please give Get Ahead VA a call on 01483 332220 or email us at office@getaheadva.com. We pride ourselves on being the staff you don't see, but the difference you do.
Source:
1 https://foundationinc.co/lab/b2b-marketing-linkedin-stats/
Find out more about our services or call 01483 332 220 to discuss in more detail.
---
---