Twitter for business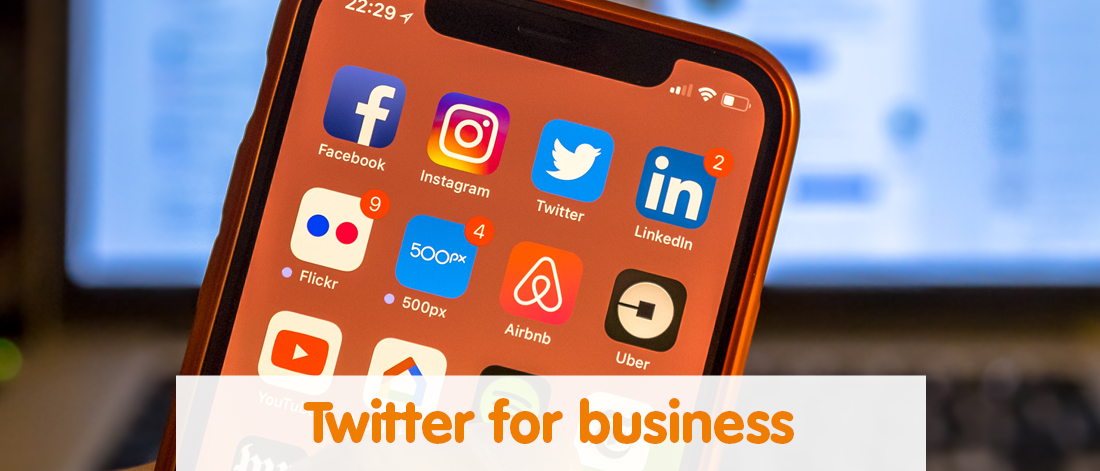 Social media is a vital tool for modern businesses, but with so many platforms to choose from, how do you know which one is right for you? We're here to help – each month we'll focus on one social media platform and examine how it can help your business grow and connect with an online audience. This month, we're looking at Twitter.
All about Twitter
Twitter is not only a hugely popular social media platform (with around 335 million monthly active users),* it's also at the forefront of current affairs. Major news stories have been broken through Twitter over the years, as well as important discussions around hashtags like #MeToo and #TimesUp. It's also a place where the average person can connect directly to celebrities, industry leaders and even presidents.
From a business and marketing point of view, Twitter's demographics tend to skew towards younger audiences (it's most popular with the under 30s), and it has a nearly even split in terms of gender (24% of women online use Twitter, compared to 23% of men).† If you want your business to be part of big conversations and developing trends, you should probably be on Twitter.
Which businesses will it work for?
A study conducted by Twitter itself suggests that the platform can have a positive influence across all demographics,‡ so whoever your audience is, your business could probably benefit from having a Twitter account. Twitter is primarily word-based, although you can also share photos and video too, so it's a great platform if you like to market yourself through a variety of media.
From your side of things, you can use Twitter to run competitions, respond to customer queries and complaints, and keep an eye on what people are saying about your business (through an advanced search). You can also make use of hashtags to join in with conversations that are relevant to your business or industry. Twitter is especially useful if your brand is connected to news or current affairs, or if you like to connect your marketing efforts to the very latest trends.
How to use Twitter effectively
Here a few quick and easy tips you can follow to get the most out of your business Twitter account:
Have a clear brand voice – whether it's funny, irreverent, polite or sarcastic, just make sure it's consistent.
Connect with others – Twitter is not the place solely to push your own brand; it's about having conversations and connecting with your audience, so reach out and talk to people.
Monitor your mentions – this is a public platform, so you'll need to know as someone mentions your business and be ready to respond promptly and politely if there's a problem.
Find the influencers – look for the big names in your industry on Twitter, follow them and respond to their posts. Twitter is hugely useful for networking, too!
---
Do you need expert help with your business's social media? Get Ahead VA offers a full range of social media management services from skilled professionals, so you know your online profile is in good hands. We'd love to chat with you and find out exactly how we can help, so please give Get Ahead VA a call on 01483 332220 or email us at office@getaheadva.com. We pride ourselves on being the staff you don't see, but the difference you do.
* https://buffer.com/library/social-media-sites
† https://sproutsocial.com/insights/new-social-media-demographics/#Twitter ‡ https://blog.twitter.com/marketing/en_us/topics/research/2018/defining-what-makes-twitters-audience-unique.html
Find out more about our services or call 01483 332 220 to discuss in more detail.
---
---