Service Spotlight: Business Development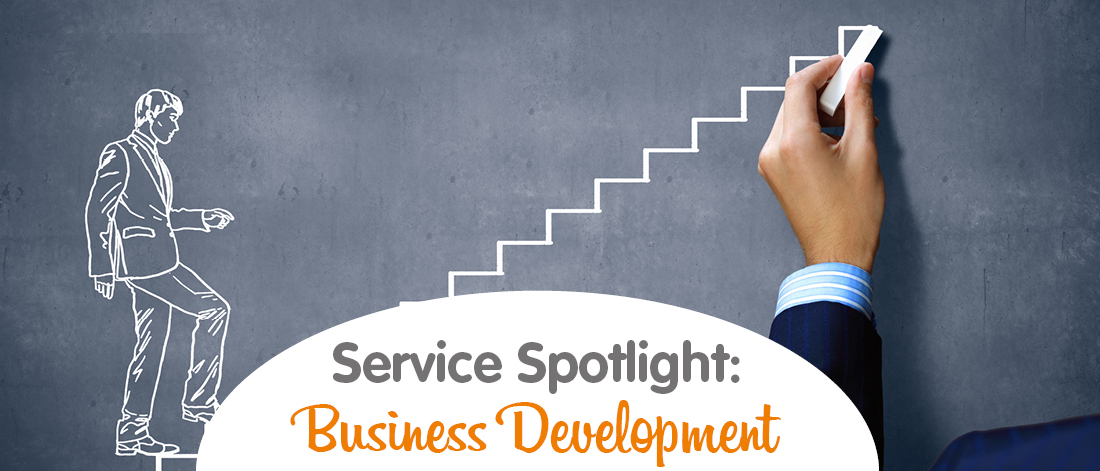 Get Ahead VA offers a wide range of business and marketing services. In our Service Spotlight, we take a closer look at one of these and show you how our virtual assistants can help you and your business. This month, we're looking at business development.
What is business development?
Business development is a broad term that covers all those necessary jobs that help to nurture and grow your business. That means arranging meetings with potential clients, building your relationships with existing contacts and following up on new leads.
However, the day-to-day running of your business can often get in the way of business development. Sometimes you can feel like you're just keeping up with where you are now, let alone looking to the future. But business development is vital to keep your business healthy and productive, and in a competitive market you can't afford to neglect it.
What do we offer?
This is where Get Ahead VA comes in. You can outsource your business development jobs to us, on a regular or an ad hoc basis, depending on your needs. We will pair you with an admin professional who will do the work for you, and check in with regular updates so you're always in control of the process.
We offer the following business development services:
Cold calling
Appointment booking
Chasing up meetings
Following up on new leads
How will this benefit you?
Hiring an experienced virtual assistant will free up your time to work on the projects only you can handle. You know where your skills and expertise are needed the most, and outsourcing your admin to a professional will allow you to focus on those areas, safe in the knowledge that the vital business development jobs are still being done, and your business is continuing to grow.
---
Are you ready to talk to us about your business development needs? We'd love to chat with you and find out exactly how we can help, so please give Get Ahead VA a call on 01483 332220 or email us at office@getaheadva.com. We pride ourselves on being the staff you don't see, but the difference you do.
Find out more about our services or call 01483 332 220 to discuss in more detail.
---
---