Pinterest for business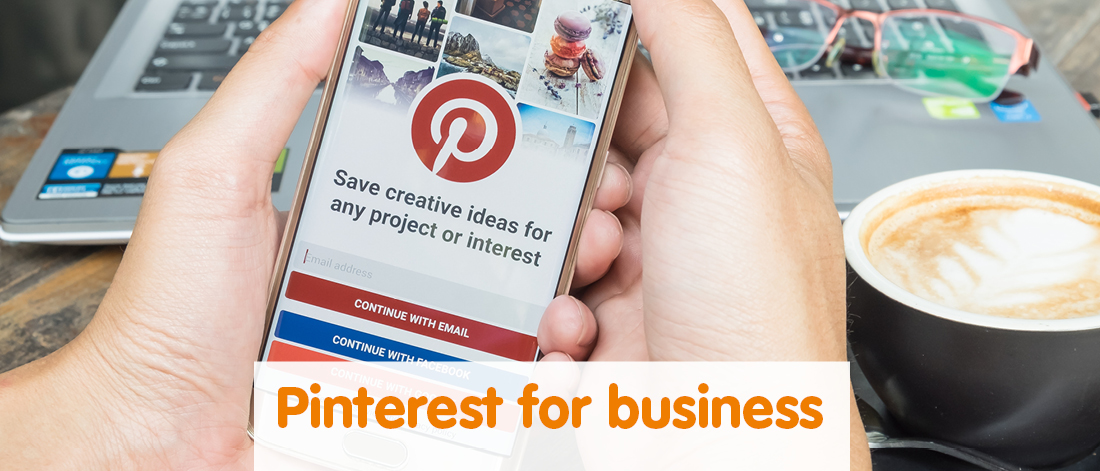 Social media is a vital tool for modern businesses, but with so many platforms to choose from, how can you know which one is right for you? We're here to help – each month we'll focus on one social media platform and examine how it can help your business grow and connect with an online audience. This month, we're looking at Pinterest.
All about Pinterest
Pinterest is a visual search engine that allows its users to save ('pin') pictures from all over the internet to 'boards' that they create. Boards are usually themed – for example, around home décor styles, wedding ideas or travel destinations – and users can follow each other's boards and share pins with their followers. Essentially, Pinterest acts as a shareable online scrapbook.
When it was launched in 2010, Pinterest quickly became an internet sensation. Now the platform boasts 300 million users every month,* with almost a third (85 million) of them coming from the USA.† Pinterest's users are predominantly female (70%), and the average age of a Pinterest user is 40, although most of its active users are younger than this.‡
Which businesses will it work for?
Pinterest is unusual among social media platforms, in that people typically go there to seek out brands rather than follow individuals, so it's a useful place for any business to get noticed. Many users create boards about their favourite brands or shopping/gift ideas, and all pins link back to their source, so this can be a really great way to direct people to your website.
Of course, you're most likely to gather Pinterest followers if you have a business with lots of high-quality product images to share, but even if you don't, you can still create boards that reflect the style and ethos of your business and capture your audience's attention.
How to use Pinterest effectively
Here are a few tips to help you get the most out of Pinterest:
Create a business account: Unlike other social media platforms, businesses on Pinterest don't have to pay in order for followers to see their content, so it's worth creating an official business account. You can then link up your website and this will improve how your pins rank in Pinterest's search results.
Write good descriptions: Under every pin, there is a place to write a description of the image. You should make these descriptions SEO and reader friendly, so use hashtags and keywords in a natural way, mention your brand name and include a call to action.
Add 'Save' buttons to your website: If you want people to share your images, you can add the 'Save' button to your website. This will put a red button in the corner of each image so that people can easily share them on Pinterest.
Use Rich Pins: Rich Pins are special pins that contain extra information and options for people viewing your pins. For example, a Rich Pin promoting an app allows users to download the app without having to leave Pinterest. Depending on your business, you might find these particularly useful!
---
Do you need expert help with your business's social media? Get Ahead VA offers a full range of social media management services from skilled professionals, so you know your online profile is in good hands. We'd love to chat with you and find out exactly how we can help, so please give Get Ahead VA a call on 01483 332220 or email us at office@getaheadva.com. We pride ourselves on being the staff you don't see, but the difference you do.
* https://newsroom.pinterest.com/en/300million
† https://www.statista.com/chart/17642/monthly-active-users-of-pinterest/
‡ https://www.omnicoreagency.com/pinterest-statistics/
Find out more about our services or call 01483 332 220 to discuss in more detail.
---
---