More of Get Ahead VA's favourite apps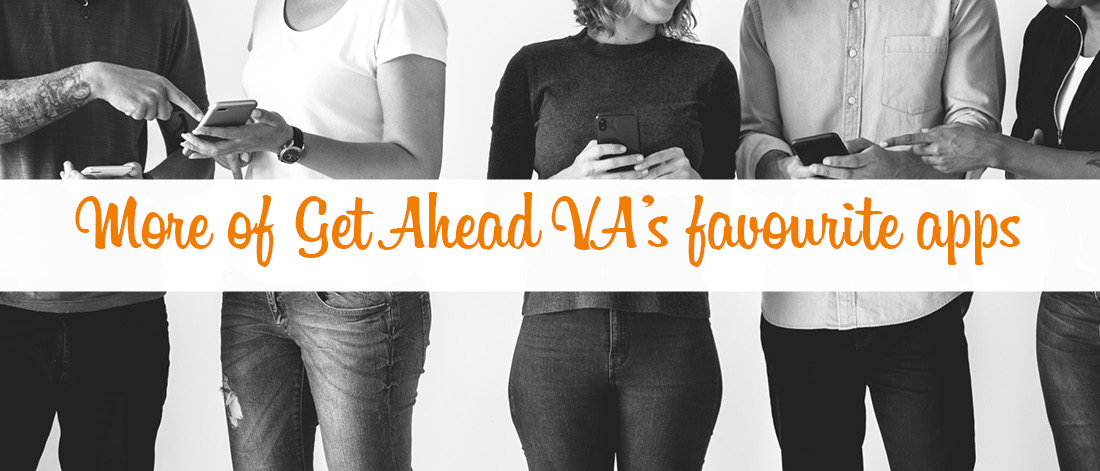 Here at Get Ahead VA, we're happy to let you in on some of our business secrets – the things that help our virtual assistants to be as organised and efficient as they can be. Previously we've told you about Get Ahead VA's favourite apps, and today we're back with another helping.
So without further ado, here are 5 more brilliant apps that can help you to manage your business and keep yourself informed!
Bitly is a URL-shortening app that you can install on your phone or add as an extension to your web browser. If you need to share a link with your social media followers or members of your team, just pop it into Bitly and get a shorter, more shareable version to use in its place. With this app you can also customise URLs to fit with your branding, and track the analytics for each link.
XING is a social networking platform designed around jobs and careers. The site has over 14 million members and you can use it to make new business contacts and stay in touch with old ones. But that's not all: XING also offers industry news, event listings, job alerts and profiles of companies you might like to work for.
Staying informed is at the heart of good business practice, and Feedly is a fantastic one-stop shop for all your industry news. You can collate everything you follow into the Feedly app – from blog posts to news websites to RSS feeds to keywords – so all your updates appear in one place. Then you can browse by category, or let Feedly put it all together into a handy daily digest.
If you prefer to get your news by listening, try Overcast, a free podcast player that is compatible with Apple devices. With the app you can sort your podcasts into playlists and share your favourite episodes with your Twitter followers. It also has other cool features, such as Voice Boost, which balances the volume so that every voice is audible, and Smart Speed, which fast forwards through the silences to save you listening time.
The Mindfulness App is all about creating a calm, quiet space in your day – essential for any busy business owner. It can be easy to neglect your mental health when you're at work, so this app gives you a chance to catch your breath and slow your mind by providing both guided and silent meditations anywhere from 3 to 30 minutes long.
---
If you need a little extra help running your business, Get Ahead VA is just a click away. Our team of highly experienced virtual assistants offer a wide range of business and marketing services, from researching customer prospects through to delivering social media campaigns or simply taking on your admin. Please give us a call on 01483 332220 or email us at office@getaheadva.com. We pride ourselves on being the staff you don't see, but the difference you do.
Find out more about our services or call 01483 332 220 to discuss in more detail.
---
---