LinkedIn trends for 2019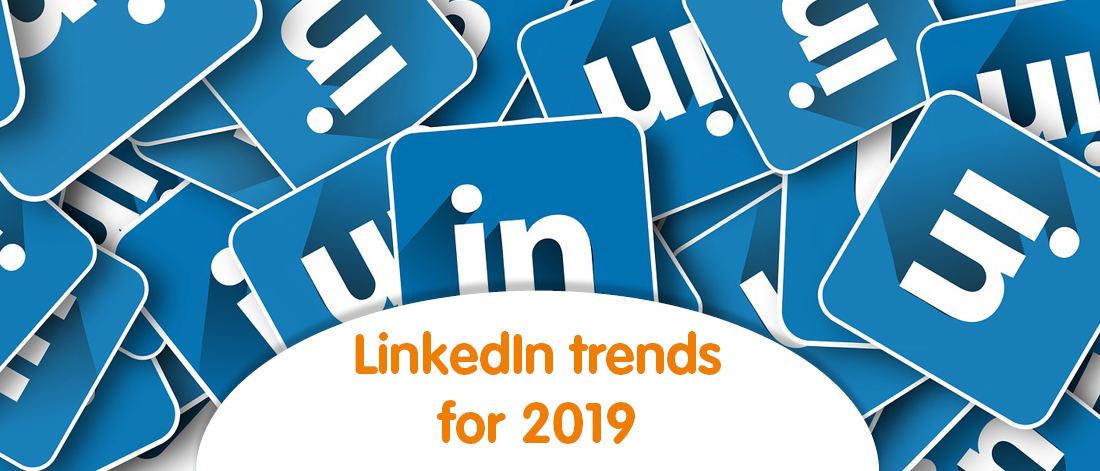 2018 was a good year for LinkedIn. Although it has been around since 2002, it has been steadily growing into one of the most influential social networking sites around, and last year it was as popular as ever among its core audience: business professionals.
Looking ahead to 2019, there are a number of important trends to watch out for with LinkedIn that will help you to get the most out of this important networking platform. Here are three of the most significant.
1. All-new LinkedIn Pages
In November of 2018, LinkedIn announced the new and improved Pages.1 This is an updated version of Company Pages, which has been redesigned to allow for better and wider interaction with a company's community – including that company's employees, clients and customers, as well as anybody else who follows them on LinkedIn. If you run a company, creating a company page will allow you to share your own content and that of your employees, join in with topical conversations through hashtags and mobile commenting, and connect with anyone on LinkedIn who follows your brand.
2. Focus on video
Video is becoming an increasingly significant part of online marketing, and LinkedIn is fully embracing the trend. Since last summer,2 LinkedIn has been pushing its video ads – part of its Sponsored Content package that allows users to post video ads straight onto the news feed, for maximum reach. Video ads also come with in-built analytics, so you can track your video's performance and gather useful leads. If you haven't been made use of video in your business yet, 2019 could be the year to finally give it a go.
3. Updated 'intelligent hiring experience'
LinkedIn isn't just useful for making B2B connections; it's also a valuable hiring tool, and in 2019 the platform will be overhauling how it deals with hiring. Just last week,3 LinkedIn announced that it would be combining LinkedIn Recruiter, LinkedIn Jobs and Pipeline Builder into one single platform. The main outcome of this will be the ability to manage all hiring-related activities in one place, including posting jobs, viewing applicants' profiles, discussing with your hiring team and receiving personalised candidate recommendations. This is all set to happen in the summer of 2019, so if you use LinkedIn for hiring, you have some time to prepare for the changes.
---
Do you need help with your business' social media? Get Ahead VA offers social media management services – simply outsource your social media to a skilled virtual assistant, and rest easy that your business' online profile is in safe hands. Want to know more? We'd love to talk with you and find out exactly how we can help, so please give us a call on 01483 332220 or email us at office@getaheadva.com. We pride ourselves on being the staff you don't see, but the difference you do.
1 https://business.linkedin.com/marketing-solutions/blog/linkedin-news/2018/introducing-the-new-linkedin-pages
2 https://business.linkedin.com/marketing-solutions/blog/linkedin-news/2018/linkedin-goes-all-in-on-b2b-video
3 https://business.linkedin.com/talent-solutions/customer/intelligent-hiring
Find out more about our services or call 01483 332 220 to discuss in more detail.
---
---