Instagram for business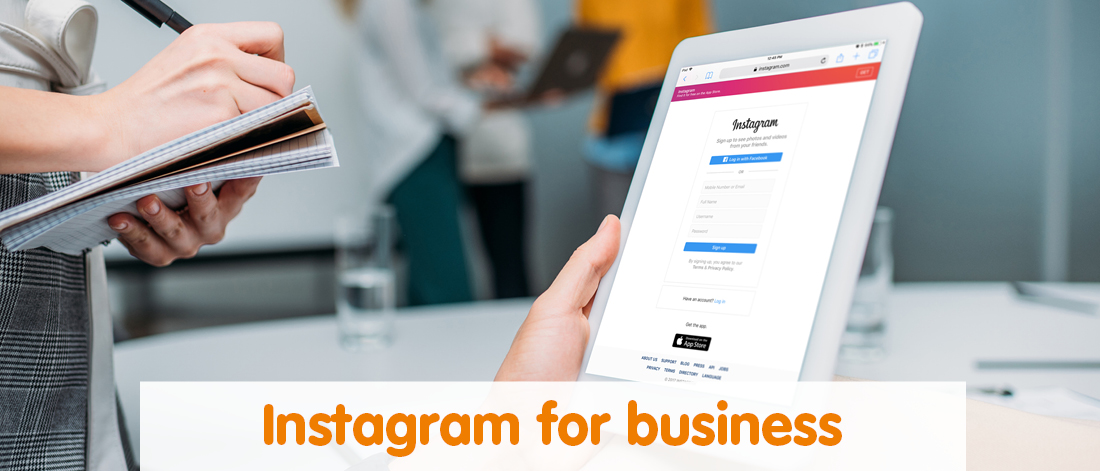 Social media is a vital tool for modern businesses, but with so many platforms to choose from, how do you know which one is right for you? We're here to help – each month we'll focus on one social media platform and examine how it can help your business grow and connect with an online audience. This month, we're looking at Instagram.
All about Instagram
Instagram is a social media platform built around sharing images and short videos. In 2018 the site surpassed one billion users, making it one of the biggest platforms out there, and its strong visual aesthetic and detailed analytics tools make it particularly important for online marketers.
The majority of Instagram's audience is on the younger side: two-thirds of users are aged between 18 and 34.* The site is particularly popular with teenagers: 72% of under 18s have an Instagram account.† Its user base has a fairly even gender split, skewing slightly towards a more female audience.
Which businesses will it work for?
Instagram is perfect for businesses that make strong use of visuals in their marketing. You'll need a keen eye for photography if you're going to make a success of this platform, and Instagram lends itself particularly well to product-based businesses − sharing photos of food, jewellery or homewares is easier than promoting something less tangible, like a service. However, with a little creativity and regular posts, any business should be able to run a successful Instagram account.
How to use Instagram effectively
Here are a few top tips to help you make the most of your Instagram account:
Set up a business account: Having a dedicated business account gives you access to detailed analytics about how your posts are performing, and allows you to promote posts you would like to get extra attention.
Learn the ropes: Facebook (who own Instagram) offer free training on how to use Instagram for business. You can enrol on courses about advertising, meeting business goals and combining your marketing efforts through both Facebook and Instagram.
Have an aesthetic: It's useful to have a distinctive look that sets your Instagram account apart from others − some influencers use a particular colour palette or style of photography for their images, which makes their Instagram brand more coherent and recognisable.
Use hashtags: Hashtags are a vital part of Instagram as they are how new followers will find you. Make sure you research the hashtags used by other brands and influencers in your niche, and use relevant topical hashtags where you can.
Use Stories: Instagram Stories are images/videos that appear at the top of the Instagram app, rather than in the main feed, and they only last for one day after posting. There are so many ways to make use of Stories to promote your business and drive customers to your website – check out this comprehensive guide for more information.
---
Do you need expert help with your business's social media? Get Ahead VA offers a full range of social media management services from skilled professionals, so you know your online profile is in good hands. We'd love to chat with you and find out exactly how we can help, so please give Get Ahead VA a call on 01483 332220 or email us at office@getaheadva.com. We pride ourselves on being the staff you don't see, but the difference you do.
* https://blog.hootsuite.com/instagram-demographics/
† https://sproutsocial.com/insights/new-social-media-demographics/#Instagram
Find out more about our services or call 01483 332 220 to discuss in more detail.
---
---