How to find the right franchise for you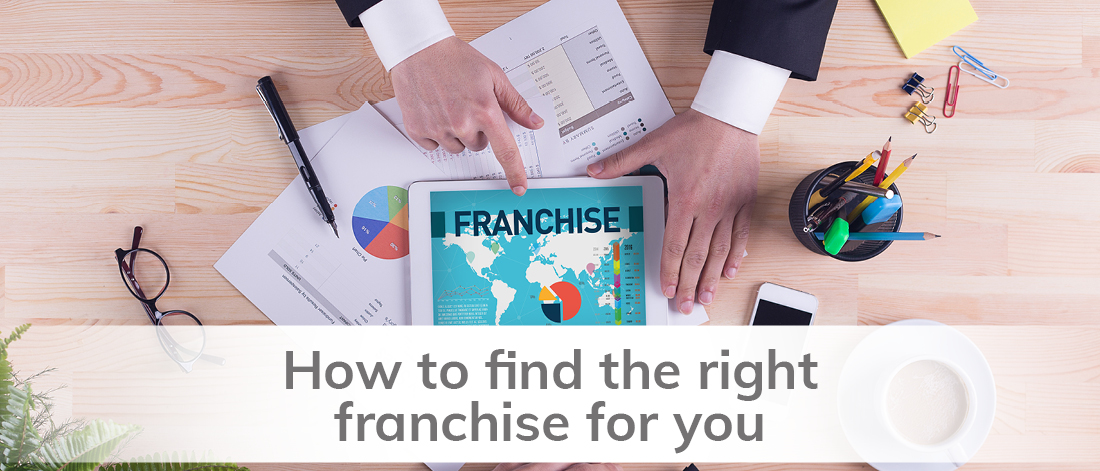 There are many advantages to buying a franchise. You get to buy into an existing brand instead of trying to start from scratch. You can join a team of other franchisees, sharing experiences and supporting each other. But there are many choices out there and it's important to find the right franchise for you. Only when you do your research thoroughly and consider what you want to get from franchising will you find a business that's the right fit for you.
In this blog, we break down the franchise-choosing process to help you make the right decision.
Establish your objectives for buying a franchise
If you're considering buying a franchise, you're probably responding to something in your life or career. It's important to be clear in your mind about your objectives for buying a franchise. Perhaps you want to run your own business or you feel you've got expertise to share. Perhaps your maths shows you can make more money doing what you do as a franchisee than an employee. Perhaps life has given you lemons so you want to make lemonade! Or perhaps you need job flexibility so you can work around your family and lifestyle.
 Identify the skills you could bring to a franchise
While franchise options mean you can jump straight into an industry where you've never worked before, it's still a good idea to align your franchise goals with your own skills. Write down your skills so you know roughly what opportunities you're looking for. Are you a people manager? Good at accounts? A natural salesperson?
Look at the franchise options
With your objectives and skills clearly outlined, it's time to look at what franchise options are available. We work with the British Franchise Association – it's a great place to start and their website is packed with advice and expertise as well.
The more franchises you can look at, the better the chance you will find one that's the right fit for you. Check them against your skills and objectives – which franchises will meet your needs and make the most of your abilities? Which ones offer training to help you fill the gaps? When you're ready, make a shortlist.
Meet the team and carry out due diligence
Once you've come up with a shortlist, it's time to get in touch with the people who are already involved in the franchise. We always advocate meeting the owner – it's the best way to see if their outlook aligns with yours and if their business is one you want to be part of.
This is also the time to do your due diligence exercise. Look at the business model and the projected figures, and find out if the business you might be buying into is all that it says it is. Your franchise accountant and solicitor can help with this and point out any potential pitfalls.
If you're starting to feel like you might have found the right franchise for you, ask to meet the other franchisees. They'll be able to share their experiences (there's no substitute for a first-hand account!), and you can also judge whether you'll fit in with the team.
Franchise contracts can be long and involved, but do read them carefully. Ask your franchise solicitor to help – if there's anything you don't understand, ask. It's always better to have all the facts in front of you and it can save problems later on.
If you've done your research and got the right professional support along the way, signing the contract should feel right.
Become a Get Ahead franchisee
If you've been reading our site and think that Get Ahead could be the right choice for you, let's have a chat. Get in touch with me, Rebecca Newenham on 01483 332 220 – I'd love to hear from you.
---
---