Happy third birthday, Get Ahead Leeds!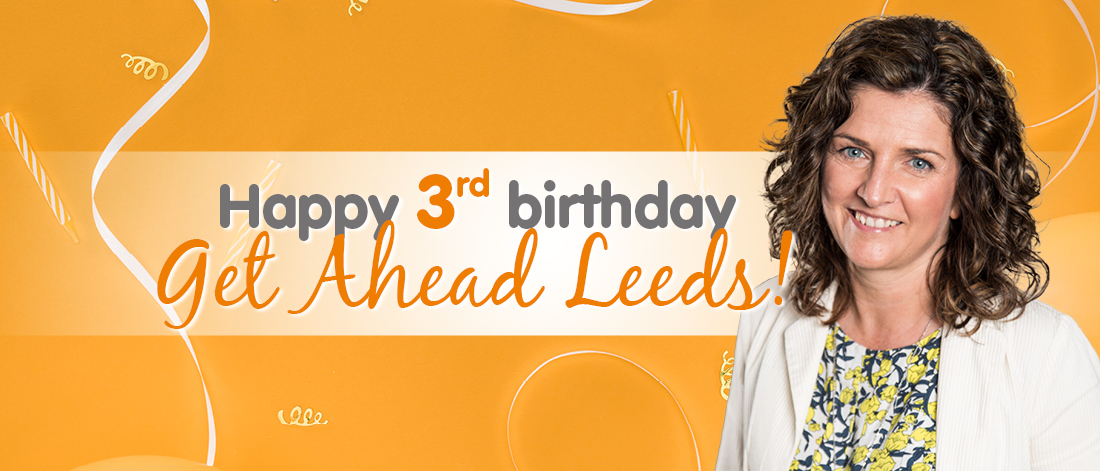 While Get Ahead greatly increased its number of franchises during 2020, some of our regional directors have been up and running for some time now. One of these is the outstanding Fiona Ibbetson who has been running Get Ahead Leeds since January 2018.
Why become a franchisee of Get Ahead?
Like all the Get Ahead regional directors, Fiona bought in because she wanted to work for herself but not by herself, leading her own team while benefiting from the support of an established business. In addition, Get Ahead's model attracted Fiona because it resonates with her own ethos of helping others, and she saw an opportunity to offer services from beyond her own skill set. Fiona now facilitates projects that are delivered by her team of virtual assistants, allowing her to say Yes to work that she couldn't have delivered by herself. Get Ahead have long believed that a generous approach is key to business growth – Fiona's success as a regional director proves that this approach works.
Highlights from Get Ahead Leeds
Fiona Ibbetson has firmly established Get Ahead as Leeds' go-to virtual support agency, but a couple of highlights really stand out for her. One is exhibiting at the Be Inspired expo on International Women's Day in 2019 where she was both inspired by and inspirational to others, growing her strategic network and building the Get Ahead brand.
Get Ahead Leeds has also accompanied one of their clients through a period of rapid business growth. A craft supply business had seen a lot of interest during lockdown and the business grew more rapidly than its owner could have foreseen! Fiona's team were initially covering just five hours per month for the company, but this quickly grew to twenty hours as the business expanded. The scalability of Get Ahead's model enabled the Leeds team to grow their support in line with the growth of the client's business – a success story on every level.
Developing her own methods
Fiona has the support of Get Ahead's owner Rebecca Newenham, and the other franchisees, but she has also learned a lot for herself. She has established a successful model for outsourcing, by which many of her clients deal only with her and she passes all the briefs on to her team members. This enables her to closely manage each project, client or account. This approach is not for everyone, but we are very proud of Fiona for confidently doing it her way and creating a thriving business off the back of it.
Fiona has also honed her skills as a networker, looking to create strategic partnerships as well as pursuing direct requests for work.
It's been fascinating to look back with Fiona over her three years as a Get Ahead franchisee. As one of our longest-established regional directors, she provides invaluable support to the newer franchisees as well as bringing fresh ideas to Get Ahead HQ. Perhaps there are some new ideas for you to take on too!
Become a Get Ahead franchisee
If Fiona's story has inspired you, you could be the next Get Ahead franchisee. To find out more, visit our franchise page here, or call 01483 332 220.
---
---