Getting ready for a busy Christmas at work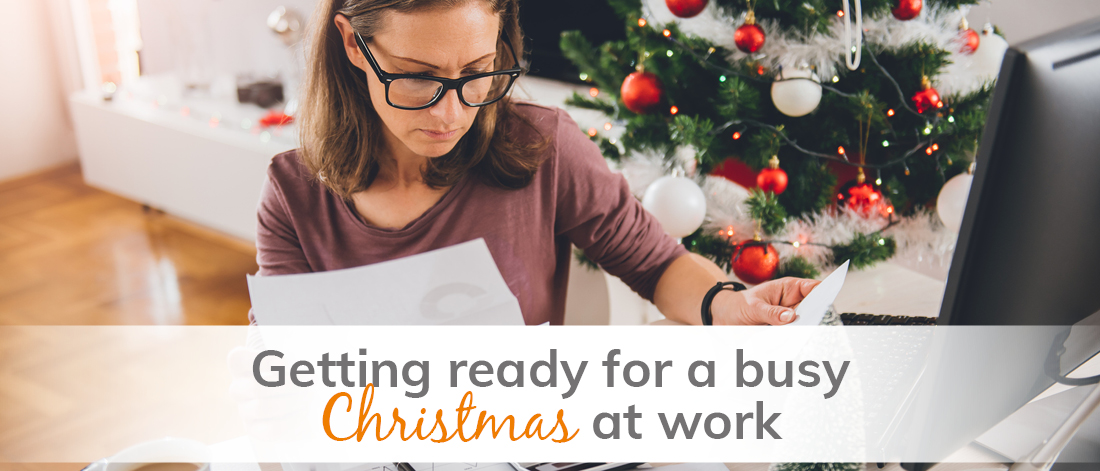 For some of us, Christmas is about having a rest away from work and (fingers crossed!) spending time with friends and family. But Get Ahead works with a huge variety of businesses, and the team here are well aware that for the retail, hospitality and beauty industries, Christmas is the busiest time of the year.
In this blog, we look at ways busy businesses can streamline their systems, leaving business owners free to make customers happy!
Automate everything you can
The important bit of your business can never be automated. You need to be out there in your shop, salon or restaurant, meeting your guests and customers and giving a great service.
However, many of your back-office tasks can be automated. Consider using an app like Xero to keep up with the invoices and payments, or a social media scheduling tool so you can plan your digital marketing in advance. Many suppliers have an automated ordering system – make sure you've signed up to whatever platform your key suppliers use.
Getting to grips with a new app can seem daunting, especially in busy December. But we believe that investing an hour to get to know how it works is a good investment of time. You can also give us a call – our virtual experts are familiar with a wide variety of apps and can easily give you a tutorial.
If you need something automating just for you, like a tailor-made booking system on your website, we can help. Give us a call and we'll connect you with one of our experienced web developers who can create the ideal system for your needs.
Outsource whatever you need to
Another way of getting your time back is to outsource. Businesses have been outsourcing to Get Ahead for the last eleven years, passing their marketing, business development, phone answering, admin and more over to our expert team.
If the idea of onboarding some new support at the busiest time of year seems like too much effort, believe us when we say it isn't. The Get Ahead team is a group of highly experienced freelancers, well used to jumping from job to job. We always try to find you a virtual expert who knows your industry – this will make onboarding easier.
Best of all, if you've ever worked with Get Ahead before, nothing could be easier than slotting back into your old business support, adding or subtracting from your old package to receive the services you need now. You can ask to work with the same VA again. Even if they're not available, your local Get Ahead regional director will be able to find another person with the right skills and industry experience and brief them for you, saving you time.
Let Get Ahead help!
Whether you're trying to get to grips with some new tech or need someone to post on social media for you, we can help. Our team of experts work with a wide variety of businesses – we're ready when you are.
Find out more about our services or call 01483 332 220 to discuss in more detail.
---
---