Get the most out of LinkedIn messenger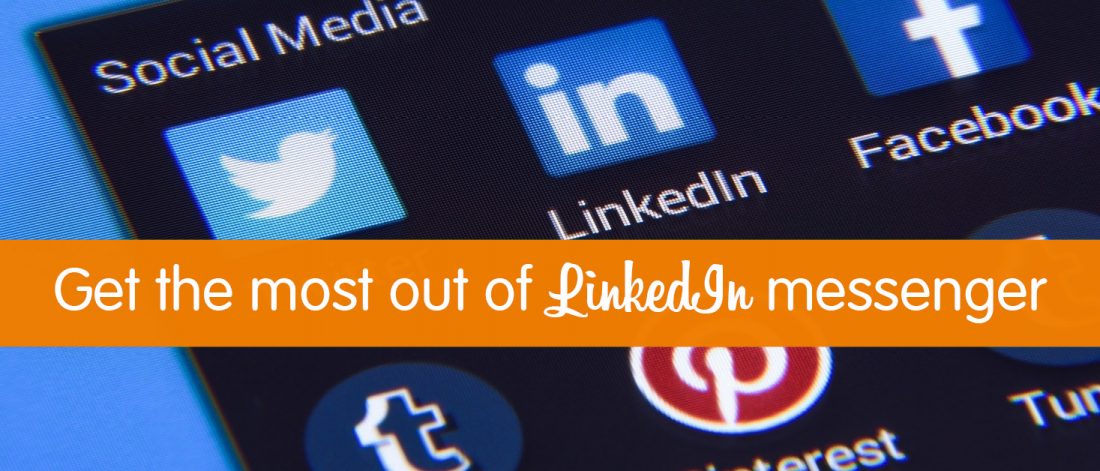 LinkedIn is the number one channel for B2B marketers. According to research conducted by the site, 94% of B2B marketers use LinkedIn to distribute their content, and more than 80% of B2B leads created by social media come from LinkedIn. So what does this mean for you? Well, if you're a business looking to promote your products/services to other businesses, then LinkedIn should be your first stop.
One of the best ways to promote your business using LinkedIn is through the messaging service. It is here that you can connect with other users, share your content and find new leads. There are two versions of LinkedIn messaging: the free version lets you message your contacts on the site, while the paid-for version, InMail, allows you to message people you aren't already connected with.
So, if you're a business looking to make connections on LinkedIn, here are some tips for getting the most out of LinkedIn messenger.
Messenger's main features
Like any messaging service, LinkedIn has a number of features that can enhance your messages. Here are the basics:
A pop-up chat window so you can keep your messages on screen while browsing the site.
The ability to message multiple users at once, and tag them using '@'.
Options for attaching images and files, or copy-pasting images direct from the internet.
Personalisation using emojis and gifs.
A mobile app version, so you can message on the go.
Upgrading to InMail
If you decide to upgrade to InMail, you will be able to message users who are not in your contacts, through a link on their profile page. To do this, you will need to upgrade your LinkedIn account to a Premium account, and depending on which plan you use, you will receive a certain number of InMail credits per month.
With these credits, you can run a LinkedIn advertising campaign by sending targeted messages to users who you think are a good match for your business offering. You can directly advertise your products/services, or take a less direct approach and point the reader towards your free content (e.g. infographics, blog posts, e-books, etc).
Last year, LinkedIn introduced InMail Analytics, which allows you to monitor your messaging campaign and see which techniques and segments of your audience generate the most response. Some benchmark statistics for a well-run LinkedIn campaign are as follows: sponsored InMail can give you a minimum open rate of 20%, and a click-through rate of 1.5%. That is a significant improvement on the click-through rates for sponsored content (0.3%) and text ads (0.01%) on the site.
Writing a great LinkedIn message
Whether you're using the free or the paid-for version, here are the golden rules for crafting a LinkedIn message that will catch your reader's attention.
Make it clear and to the point: Don't spend too long introducing yourself – provide a brief summary of who you are, what you're offering, and where they can find it.
Make it personal: Nobody wants to read a copy-pasted message that isn't relevant to them. Tweak your message for each user – for example, by mentioning something you have in common, or by complimenting a piece of their work you have enjoyed.
Make it friendly: Business messages don't have to be completely formal. It's OK to have an approachable, conversational tone and to offer the reader a quick thank you for their time.
---
Do you need help with your LinkedIn B2B marketing? At Get Ahead VA, we offer social media marketing services on all sorts of online platforms, including LinkedIn, so please give us a call on 01483 332220 or email us at office@getaheadva.com. We pride ourselves on being the staff you don't see, but the difference you do.
Find out more about our services or call 01483 332 220 to discuss in more detail.
---
---