Expert Showcase: Melanie – How to capture screenshots and video your screen with CloudApp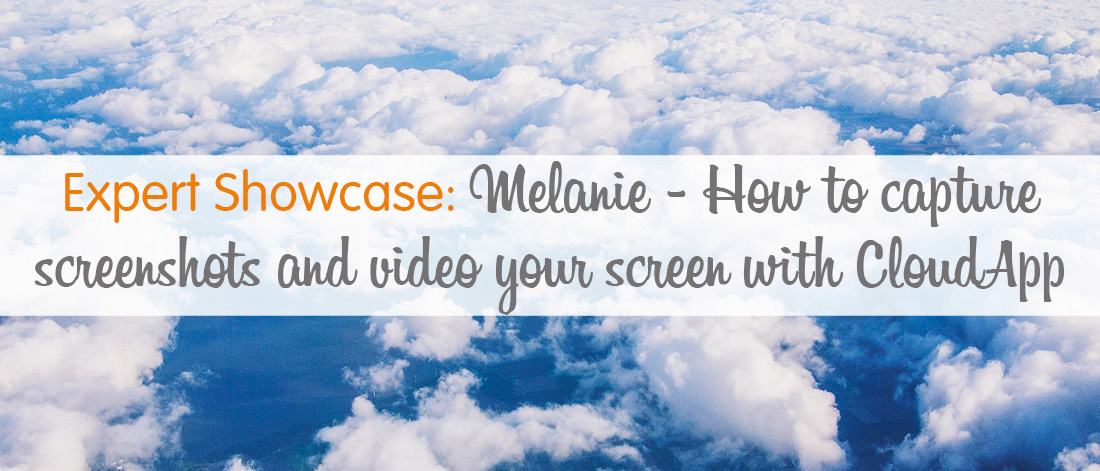 Here at Get Ahead VA our team includes experts in a wide variety of fields. From Accounting to Admin, Hootsuite to Holiday cover, Email Marketing to Excel, our VAs can add value to many aspects of your business. In our Expert Showcase series our team deliver some of this expertise to you, with a series of 'How to' guides to help you get the best bang for your buck in your business.
In this guide one of our virtual assistants Melanie talks about how you can communicate and collaborate quickly and easily using a clever piece of software called CloudApp™.
"CloudApp™ is a video and image sharing platform. It is a great way of capturing screenshots really quickly. But more than just images, CloudApp™ enables you to record your actual screen on a small movie which it saves as a link. You can then email it to someone or use it in messenger apps to communicate with others.
Capture anything
The easy to use software has so many practical uses. For example, use it if you are putting together an online manual or product demonstration to explain how to use a piece of software. If setting up a shared document, use it to show others where to fill in fields on a spreadsheet. You can even use your own voice to create a walkthrough, or add your face to be more personal. By recording it and sending it, people can view the video when convenient for them, without you having to be at the end of the phone. It can even be useful for things like online help chats – to show someone the problems you are having so that they can help you address them. Being able to show someone your actual screen rather than trying to explain it can make the process much more efficient – saving you valuable time.
You can also easily annotate and edit documents, add quick drawings, arrows, lines, and other shapes to communicate your message clearly. Any type of file can be uploaded including large files, documents, code snippets, audio and ZIP archives.
Pricing plans to suit your needs
As with most of these tools, there is a free basic plan to get you started and I have found this perfectly suitable for what I need. You get basic screen recording, file upload, and CloudApp™ branding. You can also upgrade to a variety of plans which enable you to customise and secure your content, and provide access to larger number of users within a team.
You can find out more about CloudApp™ and get started for free on their website."
---
If you think you could benefit from the communication skills of Melanie or any of our other virtual assistants please get in touch. Our highly experienced team love to take on the tasks you don't have time to do, don't have the skills to do, or simply don't want to do. You can call on 01483 332220 or email us at office@getaheadva.com to find out more about our nationwide virtual assistant service. We pride ourselves on being the staff you don't see, but the difference you do.
Find out more about our services or call 01483 332 220 to discuss in more detail.
---
---