CRM project management – does your current system meet your needs?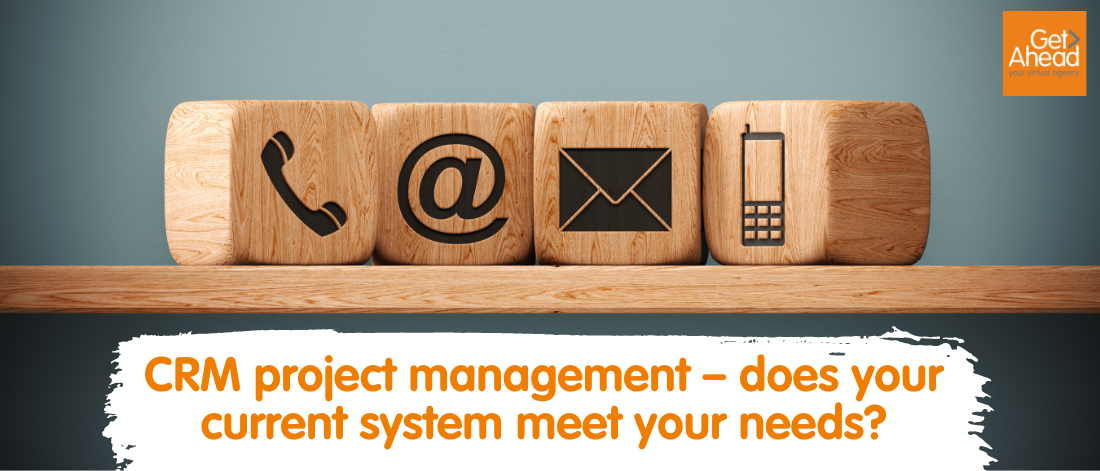 CRM project management can make a real difference to the running of your business. With the right software in place, you can streamline interactions with customers and clients, forecast sales and quickly analyse your business performance.
In this blog, we look at what a CRM system offers and how Get Ahead can support you with yours.
Why do I need a CRM system?
CRM stands for customer relationship management. There comes a time when every business needs to upgrade from an Excel spreadsheet of contact details and invest in a proper CRM system.
With good CRM project management, you'll end up with the right system for your needs. You'll start seeing benefits straight away, like smoother interactions with customers.
Because your whole team can access the system, you can offer a better service too. It won't matter if a customer has spoken to a different team member in the past – with the right information at their fingertips, anyone can reply to the customer in a helpful, proactive way.
A CRM system is also secure. Keeping customer data safe is a key part of building trust. A secure CRM system is password protected, so your customer data can only be accessed by trusted members of your team.
What can a CRM system do?
CRM systems come with a range of features. Most of them offer:
Secure customer data tracking and storage, protecting your customers' details while making them easy for you and your team to find.
Prospect data to help you understand your target market.
Records of interactions – a great way to provide a better standard of customer service.
Scheduling tools and calendars to help you stay on top of action points and keep hot leads from going cold.
Often, you can choose the best set-up for your needs. For example, if you have a specific goal around improving sales figures, you might choose to focus your CRM system to give you the right information to help you.
CRM project management from Get Ahead
Setting up a CRM system can seem daunting, but with good CRM project management, it doesn't have to be. Our experienced CRM experts can help you find the best system for your needs, weighing up costs and functionality to find the perfect balance. With that decision made, they can set the system up for you, entering existing data or transferring it from an existing spreadsheet. If there's a lot of data, we might even bring in our data entry experts to get it done as quickly and accurately as possible.
Your local regional director will find the right person or assemble the right team for your needs. A CRM system will streamline your business – always a good investment. And because you only pay for the hours your virtual experts work, outsourcing your CRM project management will always be a cost effective solution.
Contact your local regional director today to get started.
Find out more about our services or call 01483 332 220 to discuss in more detail.
---
---