Could a virtual assistant help you get through Brexit?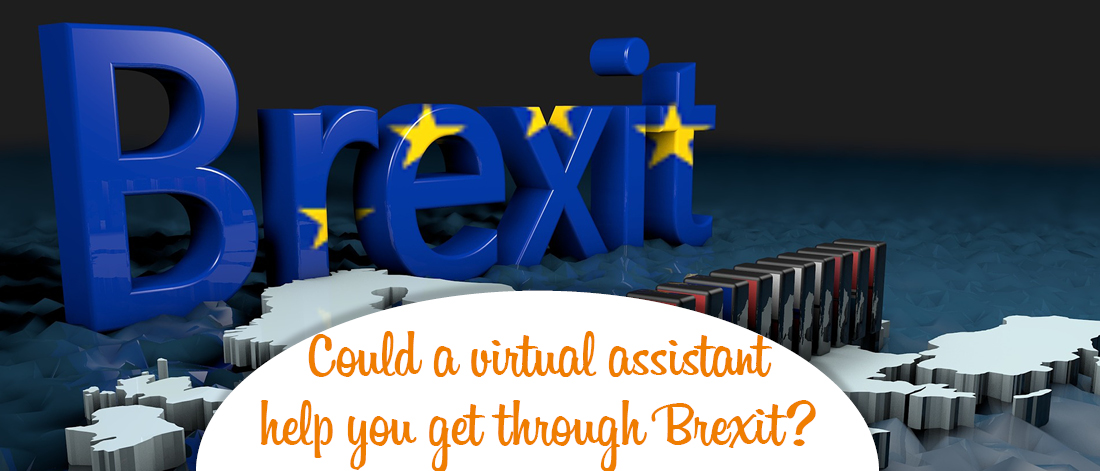 As the date of Brexit approaches (29th March), and with no clear deal yet on the table, it's no wonder that there's a strong feeling of uncertainty in the country. But although it's impossible to predict the long-term impact of Britain leaving the EU, digital marketers Catalyst have outlined some basic steps all SMEs can take to get through this difficult period.
One solution to your Brexit woes could be to make use of virtual assistants. In uncertain times, the businesses that adapt are most likely to survive, and using VAs could be just the kind of agile, innovative approach your business needs to deal with the turbulence ahead. Here are five reasons why a virtual assistant could help you to get through Brexit.
1. VAs provide flexibility
With the future so unclear, it is difficult to commit to large expenses such as bringing on new full-time employees – but the work is still there and someone needs to do it. VAs are flexible remote workers who you can outsource work to as and when you need them, so you can provide an uninterrupted service to your customers without the expense of expanding your in-house team.
2. VAs plug the gaps
Recent research* has shown that a big Brexit-related problem for many businesses is finding employees in the first place. Recruitment firms are reporting lower success rates than in previous years, partly encouraged by the arrival of fewer EU nationals into the UK. If you're struggling to find the staff you need, outsourcing to a VA will allow you to plug the gaps until the job market picks up again, and you will have peace of mind knowing that your work is being handled by a professional.
3. VAs allow you to focus
It can be very easy to get caught up in the details of running your business and lose sight of the bigger picture – especially against an economic background that is changing every day. Outsourcing jobs such as replying to emails or answering phone calls to a virtual assistant can help you turn down this noise, allowing you to focus on the most important aspects of running your business.
4. VAs ensure you're prepared
The best way to face an uncertain future is to have as much clarity as possible about your present. Understanding how your business is operating now, and identifying the weaknesses that could potentially cause problems later on, will prepare you for what lies ahead – and a virtual assistant can help with this. VAs can whip your accounts into shape, tidy up your filing system and support your business development plan, helping to put you on firmer ground.
5. VAs help with new opportunities
Brexit doesn't have to be all doom and gloom – you may find that these big changes throw up new opportunities for your business, and you'll want to be prepared to take advantage of them. Perhaps you'll make new connections outside of Europe, or reconnect with old contacts who want to work with a familiar face. A virtual assistant can help with your marketing and outreach efforts, so you can put your best foot forward as we enter the post-Brexit world.
---
Get Ahead VA has a team of highly skilled, professional VAs who are ready to help with all aspects of running your business during and after Brexit. To find out more about our services, please give us a call on 01483 332220 or email us at office@getaheadva.com. We pride ourselves on being the staff you don't see, but the difference you do.
Sources:
* https://uk.reuters.com/article/uk-britain-economy-jobs/uk-firms-finding-it-harder-to-get-staff-after-brexit-survey-idUKKBN1CB00F
Find out more about our services or call 01483 332 220 to discuss in more detail.
---
---