6 ways to celebrate a company Christmas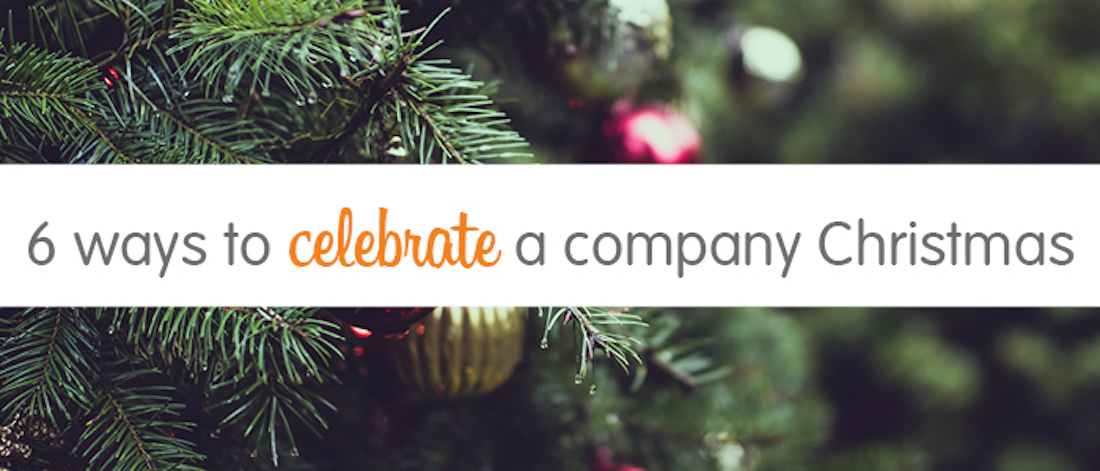 The Christmas party: love it or hate it, the end-of-year do is big business in the UK. In fact, a 2015 investigation by Eventbrite estimated that UK businesses spend an average of £1 billion per year on festive parties.
So what makes a great Christmas party, and how can you bring the whole company together for a truly memorable celebration? If you're struggling for ideas, look no further: here are six ways to celebrate a company Christmas.
1. Get out of the office
The office party is a staple of the festive season, but a 2015 survey by Poptop revealed that only 8% of people think the office party should be held in the office, so why not give your staff a break from the same four walls and hire a venue? Once you've found a location, there are all sorts of ways to make your party pop: hold an office awards ceremony (funny entries encouraged), do karaoke, or open the event to families so everybody can join in the fun.
2. Think of a theme
A great way to spice up any party is to choose a theme, and if you want to make sure that it is loved by all, why not set up a quick office poll and have everybody vote? Theme ideas could include ugly jumpers, festive characters or full black tie. Alternatively, you could do away with the theme and just provide a few festive costumes for those who really want to dress up.
3. Go for a meal
You can take the party-planning stress out of Christmas by going for a sit-down meal. At this time of year you won't struggle to find Christmas dinner options, or you could give your staff a break from turkey and stuffing and head to an international restaurant instead. Alternatively, for small businesses, why not host a dinner party at your home? A home-cooked meal at the boss' house will be cosy and intimate, and could really bring the team together.
4. Play together
One way to make your Christmas party really memorable is to combine it with a fun event or activity. If you're on a tight budget you could devise a treasure hunt around the office, or if you have more to spend then book your staff onto a murder mystery party or take them to an escape room. All these activities are great for team-building too.
5. Give out gifts
Giving a small gift to each of your staff is a great way to show your appreciation for the work they've done throughout the year: you can surprise them with personalised stationery, a box of chocolates or a bottle of wine. A survey conducted by Inc.com discovered what employees really want from their boss at Christmas, and popular items included gift cards, luxury foods and an extra day of holiday.
6. Don't do it at Christmas
It might seem like you're missing the boat, but December can be a busy and stressful time of year and you might find that your staff would prefer to postpone the party. Why not go for a big company meal after the Christmas rush, when restaurants are quieter and cheaper? Or how about throwing a party in January when everyone is in the post-Christmas slump and needs a bit of cheering up? A party doesn't just have to be for Christmas!
---
Don't plan your Christmas party alone. At Get Ahead VA, we have people who can help plan your event so you can concentrate on celebrating. To find out more, please give us a call on 01483 332220 or email us at office@getaheadva.com. We pride ourselves on being the staff you don't see, but the difference you do.
Find out more about our services or call 01483 332 220 to discuss in more detail.
---
---