5 ways to manage the school holidays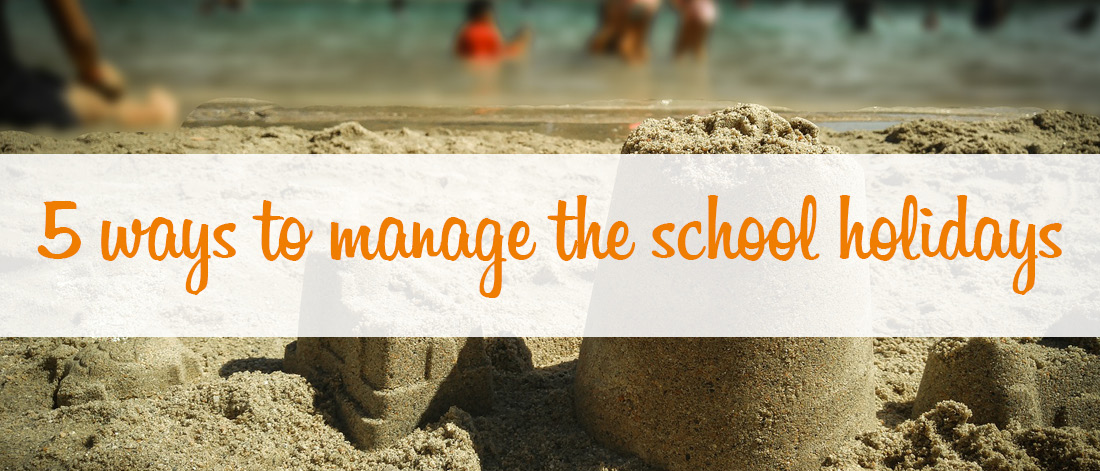 The school holidays are fast approaching – and have already started for some.  Whilst the sun might be shining (we hope!) this can feel like dark days for business owners.  For working parents, the juggle of working and managing the children can be even harder – or more expensive.  For business owners, maintaining output levels whilst staff have time off can also be a real challenge.
Here are our 5 top tips to turn any holiday headaches into halcyon days:
It may sound simple but breaking down tasks into what is both 'urgent' and 'important' can be a really worthwhile exercise.  You may discover that some tasks can actually be left until September as, whilst nice to do, they are neither urgent or important.  For other tasks you can see clearly what needs to be done and when.
Work as a team. Talk to your team about who needs help covering which tasks over the holiday period.  Try and engender a sense of shared ownership.  Though a particular task might not usually be an employee's area of responsibility, would he or she have the skills to cover it on a short-term basis?  What support would they need to do it?  Can training be given before holidays begin, or handover notes issued to help whilst staff are away?
Plan ahead. It is never too late to plan ahead – even if the holidays have already started.  Look at what work you have coming up and when you are likely to be on holiday or short of staff.  Consider if any orders or events can be rescheduled.  Identify any pinch points where business requirements may not match staffing or availability levels and define appropriate plans of action.
Talk to your customers.  They may understand about the 'summer squeeze' and be prepared to wait, or work with you to address only urgent requirements.  Advise customers in advance if there will be longer delivery times or delays.  People get frustrated when situations are forced upon them with no warning, or when they feel that they don't know what is going on.  Be open and honest about any potential issues so that you can work together in a positive manner.
Don't be afraid to ask for help. This could be from family members if you work for yourself, or outsourcing to external agencies for holiday cover.  Services may be more affordable than you think and don't always tie you in to long-term contracts.  Find the right solution to enable you to put customer service first and maintain standards for your clients – whilst taking the break you need.
Our team of highly experienced virtual assistants are perfectly placed to assist in any aspect of your holiday cover – from admin to social media management and more.  We love to take on the tasks you don't have time to do, don't have the skills to do, or simply don't want to do.  Please give us a call on 01483 332220 or email office@getaheadva.com to find out how we can help.  We pride ourselves on being the staff you don't see, but the difference you do.
Find out more about our services or call 01483 332 220 to discuss in more detail.
---
---