4 great benefits of opening a franchise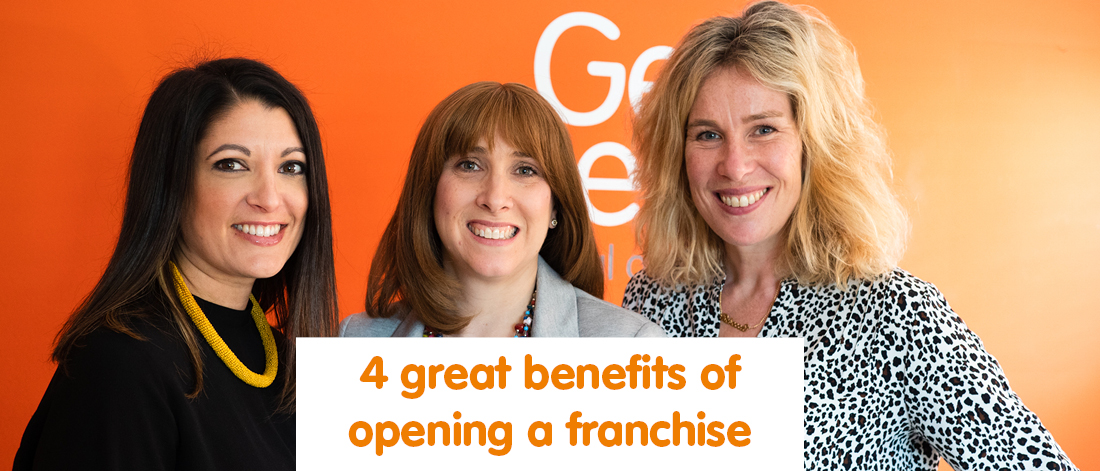 It's safe to say that, for most people, this year hasn't exactly gone to plan – perhaps you started 2020 with big dreams of finally starting your own business, only to have to put those dreams aside in order to make it through the crisis. But the pandemic doesn't have to stop your entrepreneurial aspirations forever. In fact, opening a franchise could get you back on track sooner than you think.
There are all sorts of fantastic benefits to opening a franchise, but today we're looking at four key advantages that could make this a great career move for you, even in all the upheaval of 2020.
1. Build a business
Starting a new business always comes with some risk, and this is especially true now, when markets are changing quickly and unexpectedly all the time. Against this backdrop of uncertainty, opening a franchise brings with it extra security and reassurance – you will benefit from starting a business within an established and proven brand, and you will have the support of other franchisees to help you through those difficult early months. A franchise allows you to open a business, but not alone.
2. Work for yourself
Many people have had to rethink how they work over the last few months, from finding a new office space, to adapting to new regulations, to having to leave a previous job. Although these things can be extremely stressful, they also provide an opportunity to take a serious look at your working life and see if you are in a position to make a more long-term change. You must weigh up your options carefully, but these new circumstances may be just the push you need to finally pursue the dream of being your own boss.
3. Manage your own time
One of the greatest benefits of running a business is that you have the freedom to manage your own time. This is more important than ever when life is unpredictable and you never know when you might need to help out a relative or do some last-minute childcare. Running your own business allows you to be flexible – you can take on extra work when you have the time, or prioritise your other commitments if you need to.
4. Work remotely
Almost all of us have had to adjust to remote working this year, and you may have discovered that you really like it – the freedom to build your work around your family life, the flexibility of the working hours, and the peace and quiet of having an office all to yourself. If this sounds like you, then starting a franchise could mean you can benefit from the home-working lifestyle for a long time to come!
If you're interested in running a virtual assistant agency, providing administrative and business support to small businesses in your area, then the Get Ahead VA franchise opportunity could be perfect for you! Contact us on 01483 332 220. We'd be happy to talk to you about your next big career move! 
---
---