What is strategic networking and why is it important for my business?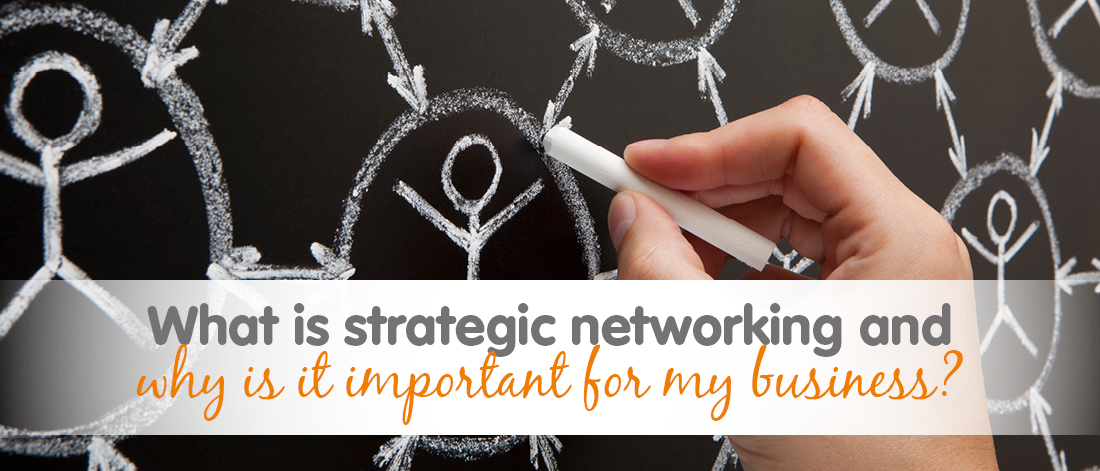 Strategic networking is an important part of the toolkit of our regional directors. Get Ahead is well established in its hometown of Guildford, and the first job our new franchisees face is to spread the word in whatever new locality we are expanding into, from Leeds, South Yorkshire and the Wirral to the branches in the Midlands and the Home Counties.
Here is how strategic networking works for Get Ahead – could it work for your business too?
What is strategic networking?
Often when we're networking, it seems easier just to go after the work. If someone says they're looking for someone with your skills and knowledge to support them with a project, it's tempting to use your one-to-one to start the ball rolling and book an initial consultation.
Of course, there's nothing wrong with directly pursuing work…it's just that if that work comes to an end or never gets off the ground, you're back where you started.
But when we network strategically, we pursue a long-term goal. The key person to connect with at a networking event is not the one you'll start working with immediately, but the one who has other contacts for you, the one with the expanding business and the one with the prospect of team work. As with all networking, generosity is key – focusing on what you can do for others is at the heart of long-term success.
How do I make strategic connections?
1. Build a strong network across your industry
If you're a B2B business, it's a good idea to connect with other B2B businesses. This is because there is the potential to have clients in common. For example, if you meet an accountant, that accountant will have their own clients, many of whom might benefit from your services too. If the accountant wants Get Ahead to provide support at a Zoom meeting, that's great – what's even better is when the accountant recommends our Zoom support to all their clients too. And best of all, local businesses benefit from the expertise of Zoom professionals – another small but vital step towards business growth.
For B2C businesses, it's important to remember that others in your industry are not just competitors – they're good contacts. Maybe you're a builder who specialises in house extensions and all your jobs are big-budget and you've got a six-month waiting list. By connecting with odd-job people, you've got someone you can send clients to for small jobs, thereby offering good customer service. This good customer service will pay you back in the long run – when the same client wants a loft conversion, it'll be you they ask first.
2. Support expanding businesses
When a business is expanding, the owner will be looking to take on more staff and freelancers, and need more support from other services. For example, they might go from being able to manage their social media in-house to wanting to outsource it so they can concentrate on a new area of their core business.
When you make a networking connection who is pursuing business expansion, there might well be ways you could help – use your one-to-one to find out what they are and how you can help. As the business grows, so will opportunities for you to collaborate with them.
 3. Teamwork works
Networking presents opportunities for new partnerships. For example, a graphic designer might connect with a copywriter, creating a strong team ready to provide a complete literature production service to clients. Both the graphic designer and the copywriter can offer a better service to clients through their existing working relationship. And because your high-quality work was accompanied by a high-quality client care, both you and your new team mate are more likely to attract work in the future.
The Get Ahead team are great believers in the value of strategic networking. A high proportion of our work has come to us through this approach, clearly demonstrating that networking works.
Become a Get Ahead franchisee
Networking skills are essential for anyone wanting to join Get Ahead's team of regional directors. If you're a great networker and you want to work for yourself but not by yourself, becoming a franchisee could be your next move. To find out more, visit our franchise page here.
Find out more about our services or call 01483 332 220 to discuss in more detail.
---
---