Video production for social media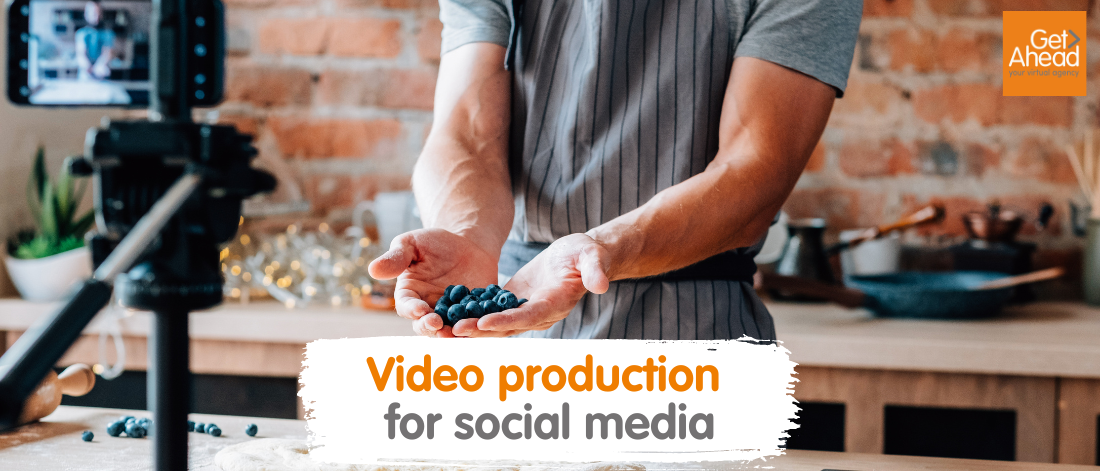 According to a recent survey of social media trends, video is where it's at. Research shows that two-thirds of social media users feel that short-form videos are the most engaging form of social media content. Video production for social media means you'll be creating engaging content to boost your following and strengthen your brand. If that's something your business could benefit from, read on for some fresh ideas.
Why is video such a successful medium?
People like videos. While long-form written content is rich in keywords and great for SEO, many people aren't keen on on-screen reading and prefer to receive their information in a visual form instead.
This means that videos are a great way to share information and encourage watchers to act on what they learn. For example, demonstrating a product might encourage watchers to buy it, while sharing industry insights might position you as a leader in your field.
Video has a proven track record on most social media channels. TikTok is an obvious one, but video also works well and engages followers on LinkedIn, Instagram and Facebook.
The most successful videos at the moment are short ones. Recommended lengths are:
TikTok: 10 to 15 seconds
Pinterest: 15 to 30 seconds
Facebook: 30 to 90 seconds
Instagram: 30 to 45 seconds
LinkedIn: 30 seconds to 5 minutes
Social media video ideas
Once you've decided to go ahead and record a video, anything is possible! Don't worry if you don't have a professional camera or you've never done it before. A spontaneous, authentic message shared in the moment can give your followers a really strong sense of who you are and what you offer. With so many businesses to choose from, personality is becoming an important differentiator. (Rebecca made this one – we love it!)
Many blogs work well in video format. Why not make a video that shares the key points from one of your most popular blogs? Illustrate the subheadings and use some of the original blog text to make the post searchable. It's also worth looking at your blog list and seeing if any of them lend themselves to video content. Listicle blogs are an obvious choice. However, views on your industry, wellbeing, mental health and more can also become meaningful, engaging videos that build trust with your followers.
Videos are also brilliant ways to share tips. Top tips make great social media content – they're a highly effective way of sharing a lot of information quickly. Often, viewers just need the tip in brief and can expand the point for themselves. This means you can keep the video short and engaging.
You can also repurpose a video very easily. Once you've got the file, you can add it to your website or even drop it into a newsletter or email marketing campaign. For this reason, making a video is a good use of your time – you're creating content that comes with loads of added value.
Video production for social media – follow us!
We love making videos and we've seen first-hand how well they can engage followers. Come and visit our social media pages on LinkedIn and Instagram and see what we're doing. It might work for you too!
Find out more about our services or call 01483 332 220 to discuss in more detail.
---
---