Understanding Twitter's new anti-spam rules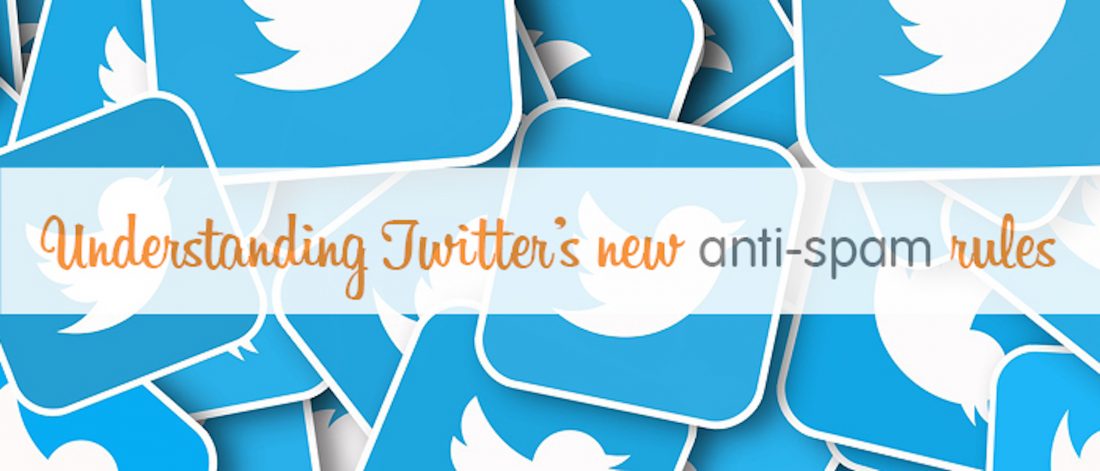 Spambots have long been a problem for Twitter, and as of 23rd March 2018 the platform introduced new anti-spam rules to try and combat them. The idea behind the new rules is to prevent users from posting multiple Tweets with the intention to "disseminate spam" or to "artificially amplify or inflate [a Tweet's] prominence".
The changes are designed to combat duplicate content, so they're likely to have the most significant impact on social media managers and business owners who post the same content across multiple accounts. Want to know if these new rules will affect you? Read on to find out what steps you can take to avoid your Tweets being marked as spam.
What are the changes?
The first new rule is that you are no longer permitted to post identical or near-identical content (e.g. Tweets with a specific hashtag) to multiple accounts. That means that if you're promoting something through Twitter, you can no longer simply send the same Tweet from all the accounts you control, as this will be flagged as spam. Second, you cannot simultaneously follow an account, or Like and Retweet a Tweet, from multiple accounts. Third, you cannot use any service that allows you to automate or schedule Tweets, Likes or Retweets in a manner that would break the first two rules. Changes have been made to TweetDeck to comply with the new regulations, while other services that allow users to post identical content to multiple accounts have been banned.
What happens if I don't comply?
Failure to comply with the new rules could see your content flagged as spam, and this could result in Twitter enforcement, including having your accounts suspended. It's also important to note that the new rule about duplicate Tweets applies both to those published simultaneously, and those scheduled to be published at different times, so you cannot get around the rules by posting the same content several hours or days apart.
What are my alternatives?
If you wish to promote a piece of content across multiple accounts without breaking the new rules, the best way is to post your content to one account and then use your other accounts to Retweet it. However, bear in mind that you should not Retweet from all your accounts at the same time. Twitter has rules in place to stop "bulk, aggressive, or very high-volume automated Retweeting", so the important thing is to keep your Twitter activity organic, and focus on lower volume but higher quality Tweets and Retweets.
---
Do you need someone to manage your social media accounts for you? At Get Ahead VA, our assistants can help with all aspects of marketing, including social media management, so please give us a call on 01483 332220 or email us at office@getaheadva.com. We pride ourselves on being the staff you don't see, but the difference you do.
Find out more about our services or call 01483 332 220 to discuss in more detail.
---
---