Start the year right with business coaching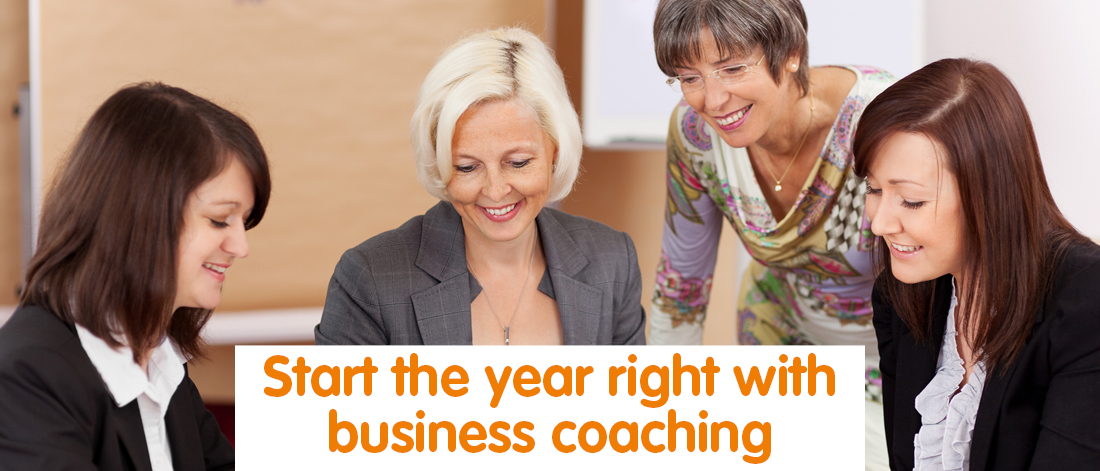 You might think that business coaching is the preserve of big companies – but did you know that it can be really useful for small businesses too? No matter the size of your business, you could benefit from the advice a professional coach can give, so this year why not invest in some business coaching and take your business to the next level?
To help you get started, here's our guide to business coaching – what it is, why you need it and how you can find the right coach for you.
What is business coaching?
Business coaches provide support and guidance to their clients; they typically draw on their own background and experience to help entrepreneurs manage and grow their businesses. Your coach will learn about your business and help you set an overarching vision, achievable goals and processes to help you achieve them. They can also help you to overcome any obstacles you might encounter along the way, or simply be a sounding board for your ideas and woes. Business coaching is typically available on a one-to-one basis or in a group workshop setting.
Why do I need it?
Coaching can have multiple benefits for your business – here are just a few:
The advice you get is tailored to you, so it's both useful and relevant.
A business coach will keep you accountable for any goals you set.
You will learn from others' mistakes and avoid common pitfalls.
Regular coaching meetings will allow your coach to build a relationship with you over time, so they can help with your plans from inception to execution.
Receiving feedback and support will reassure you that you're not working on this alone.
How can I find a coach?
You should do some research before you settle on your coach. Start by looking for someone who has experience in your industry, or with businesses like yours, and then check out their website, their credentials and their online profiles to make sure they're a good fit. Look up reviews from their previous clients, or ask people you trust for recommendations. Once you find a coach, give them some time, but don't feel obliged to stick with them if they aren't adding value to your business – the relationship between entrepreneur and coach is important, and you want to make sure you get it right. By laying some solid groundwork, you can find a coach who will elevate your business to new heights!
---
Get Ahead VA is delighted to wish you a happy new year! If you need extra support with your business in 2021, our team of virtual assistants offers a range of business services, including accounting, administration and business development. To find out exactly how we can help, please give Get Ahead VA a call on 01483 332220 or email us at office@getaheadva.com. We pride ourselves on being the staff you don't see, but the difference you do.
Find out more about our services or call 01483 332 220 to discuss in more detail.
---
---