Social media for business – 5 signs it's time to outsource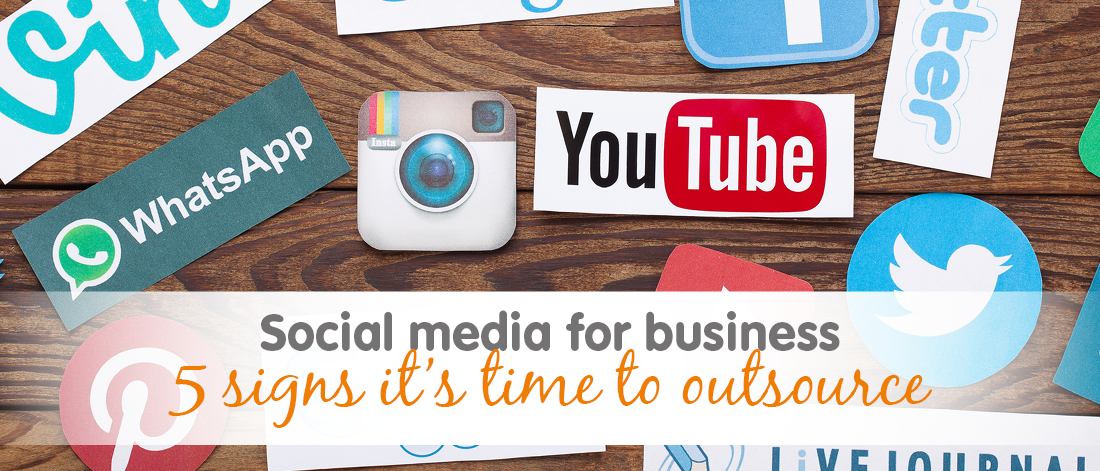 Business social media can be a lot of fun; it can also be very time consuming. Love it or loathe it, it's a necessary part of marketing for any organisation in the internet age. If your social media isn't getting the results you'd hoped for, or if it's distracting you from core business, it could be time for a different strategy.
Here are five signs that it's time to outsource your social media:
Your social media is taking you away from core business
If you're spending more time on social media than your core business, it's time to take action. Yes, you might be interacting purposefully and building up a following, but if your business is suffering, it will all be for nothing. There's no point attracting new followers when you've neglected the product or service you were hoping they'd buy into! Outsourcing to a social media manager will give you your time back so you can focus on your core business.
You know you should be interacting online but you don't have time
This is the opposite extreme. Many business owners know that they should be using social media to drum up business, but they don't have the time (or the inclination!) to open up Facebook and get posting. You might have LinkedIn, Facebook and Instagram pages, but they only have tiny numbers of posts, and all from months ago. You know you're creating the wrong impression but you might not know how to address it or can't prioritise it. Fortunately, when you outsource your social media, someone who loves posting can share content every day so you don't have to.
The whole team has permission to post
Some businesses and organisations give everyone permission to post to the official page. They usually do this to try and keep the content varied, and decrease the chances that the page will be neglected. However, this can lead to inconsistency, with posts varying too much in content and quality, but checking each post before it goes live takes up too much time. However, when you let a social media professional lead the way, you streamline the approval process while ensuring your posts are consistent.
You aren't seeing the results you hoped for
You've invested your time in creating posts and putting them on social media, so you should be seeing some traction. If you're not, something is amiss. Maybe you need some help connecting with the right audiences, or maybe you know so much about your business that it's difficult to communicate on the right level. The good news is that professional social media managers are there for you. They can work with you to create posts that get the right kind of interaction to grow your business.
Your business deserves higher quality posts
Fresh and authentic is one thing, typos and wonky photos are another. If you feel your social media posts are letting your business down, outsource. A social media manager has all the tools and experience needed to make high-quality posts. They might use hashtag software for Instagram research, or video editing tools to give your films the polish they deserve. Access to stunning stock photos and experience of writing accompanying text will combine to create beautiful posts that make the right impression on potential clients.
Social media for businesses
One of our most popular services is social media, with countless business nationwide outsourcing their Facebook, LinkedIn and Instagram posting to Get Ahead. To find out more about the service and read our FAQs, visit our social media management page here.
And if you've enjoyed this post and want to read more, you can follow us on LinkedIn here.
Find out more about our services or call 01483 332 220 to discuss in more detail.
---
---