Prep your business for summer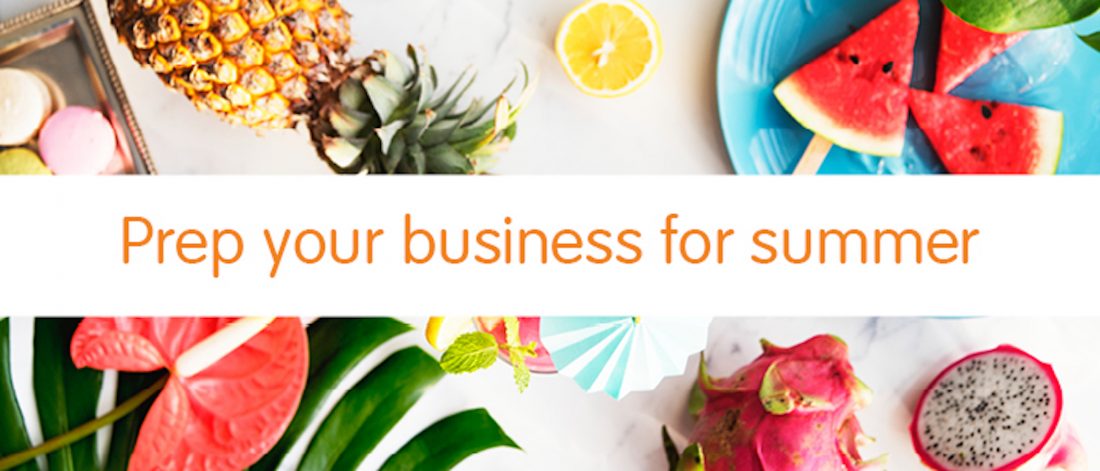 Prep your business for summer
The longest day of the year was last week, and that means summer is officially upon us. But what does that mean for your business?
For many businesses, the good weather and longer days can mean a slump in productivity as everybody turns their attention to leisure rather than work. But summer doesn't need to spell disaster for the savvy business owner.
If you want to know how to avoid the dreaded summer slow-down, here are four useful ways to prep your business for summer.
Plan holidays carefully
Summer is the time when most people take their longest holiday, and this can leave a workplace in danger of being understaffed, so it's crucial to plan holidays for you and your employees very carefully. As a general rule, your employees should give you twice as much notice as the amount of time they are requesting off (eg: two weeks' notice for one week's holiday), and if you have to refuse a request then you need to give as much notice as the period asked for (eg: one week's notice for one week's holiday). However, the more notice you can get (and give), the better, so that you can be fair to your staff without leaving your business short-handed.
Prep your employees
If yours is the kind of business that sees a boom in the summer (eg: a leisure or food business) then it's a good idea to give your staff a pep talk before the crowds hit. Discuss with them what it's like to work at this busy time, and find out what you can do to help things run more smoothly; you might need to bring in seasonal workers if you think you'll temporarily need more hands. Your business will be much better prepared if your staff feel listened to and supported!
Change your opening hours
If your business is in a location that can benefit from passing custom, or from the crowds drawn by local events such as markets, gigs and festivals, then it might be a good idea to stay open later to take advantage of this potential boost in customers. Longer days mean people will be out and about on the streets for longer, or looking for something to do outdoors on the evenings and weekends –ideal for fun, activity-based businesses. Now is also the perfect time to run a summer sale or promotion, to make sure those longer hours really pay off.
Embrace the summer atmosphere
Of course, the most important part of summer is to enjoy it, and this can also have benefits for your business. Is it about time your team had a day of bonding? Then get outdoors for a scavenger hunt, a charity walk, or simply a delicious meal in the sunshine. Could your employees do some of their work remotely? Then give them the option to take their work home and do it in the garden. And if you're the sort of business owner who forgets to take time off themselves, make sure you do it this summer – a holiday can leave you feeling relaxed and prepared for the second half of the year.
---
Do you need some extra help while your staff are on their summer holidays? At Get Ahead VA, our virtual assistants offer professional holiday cover for all aspects of your business, so please give us a call on 01483 332220 or email us at office@getaheadva.com. We pride ourselves on being the staff you don't see, but the difference you do.
Find out more about our services or call 01483 332 220 to discuss in more detail.
---
---