Outsourcing vs recruitment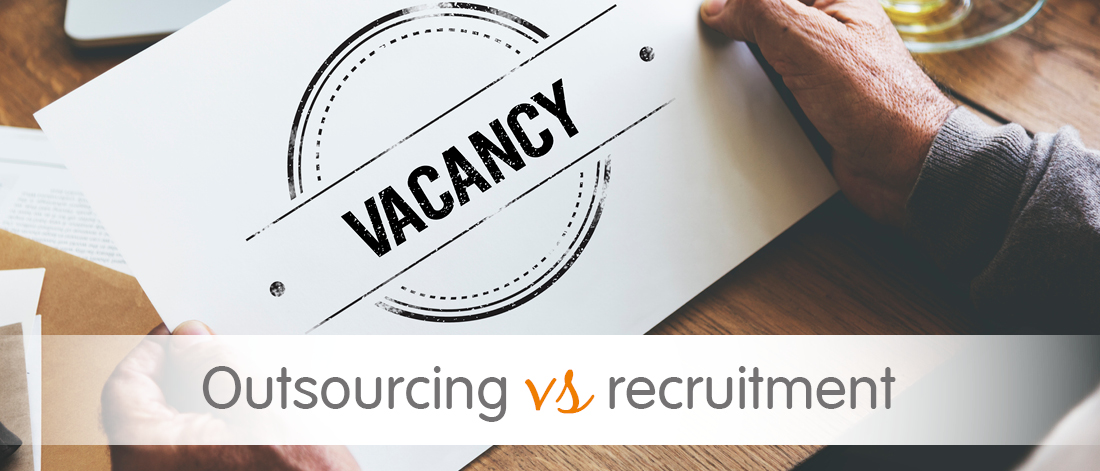 If you're a busy business owner, you'll have jobs you need to delegate. But do you really need the hassle of the recruitment process? At Get Ahead, we believe that outsourcing to one or more virtual assistants is a realistic alternative to recruitment for businesses of any size. Here's why:
Outsourcing to a VA is cheaper than recruiting an employee
Recruitment is an expensive process. There is often a charge for posting a job advert, and the time spent writing the ad, checking it, sharing it online takes you away from your core business. Once applications start coming in, you'll be spending valuable time sifting CVs and holding interviews. Rush the process and you might take on someone who is only a drain on the business. Bring in a recruitment consultant and your costs could spiral.
But when you work with a virtual assistant agency like Get Ahead, you can find the business support you need for the cost of a phone call. Contact your local regional director and tell them about your needs. The RD will find you the right person (or people) without the financial cost of advertising, or taking up your valuable time.
Onboarding a VA is quicker than recruitment
Recruitment is time consuming. From deciding you need to take on a new employee to them actually starting takes, on average, twenty-seven days. Depending on what you're planning to delegate, it might not be worth waiting twenty-seven days to get a new recruit in post. This would mean the task would end up back on your own desk, along with all your other responsibilities.
If you already outsource to Get Ahead, your new virtual assistant or virtual expert can be ready to start work with you in as little as one day. Even if you're completely new to Get Ahead, it's still a quicker process than for recruitment.
Working with a virtual expert is more flexible
Businesses are constantly developing their offering, expanding in some areas and focusing in on others. This can be tough on employers – how do you recruit someone when you don't know exactly what their role will be like in six months? And it's tough on employees too – why would they stay when they're being asked to do a different job from the one they applied for?
Fortunately, working with a virtual expert is the ideal solution. Take them on while you need their skills, without any obligation to keep them on when their project comes to an end. You don't need to pay someone when you don't have any work for them to do, or have an awkward conversation about it.
If it doesn't work out, it is easily fixed
It's important to say that, nine times out of ten, working with a VA goes very smoothly! But if your VA is the wrong fit for your business, it's very easy to sort out. Make a quick call to the regional director, and they can find you someone else with similar skills who you might be more comfortable with. Compare this with performance management or redundancy processes – it's clear that outsourcing is by far the easier option.
Get Ahead has been providing flexible, cost-effective support to businesses for ten years now. We sincerely believe that outsourcing is a great alternative to recruitment, and it's a model we follow in-house too.
If you found this blog useful, you might also like:
Virtual experts – higher quality work for small businesses – Get Ahead VAFour barriers to delegation…and how to overcome them – Get Ahead VA
Find out more about our services or call 01483 332 220 to discuss in more detail.
---
---