Outsource financial admin – where to start with business finance?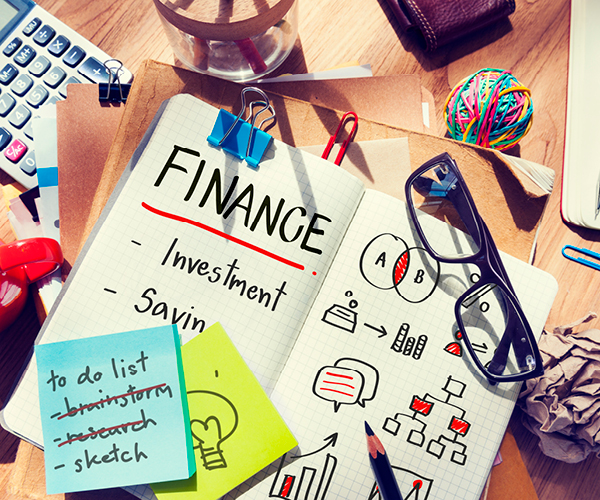 Outsource financial admin and you'll be well on the way to running an efficient business. But if you're a business owner who doesn't like finance, you're not alone. And if you're thinking of setting up a business but you're worried about the numbers side, we're here to tell you it shouldn't hold you back.
In this blog, we talk to finance administration expert Holly, who answers the top questions new business owners ask.
Where do I start with business finance?
Holly: Finance platforms like Xero and QuickBooks have made life much easier for business owners – I'd strongly recommend subscribing to one. I personally like Xero but it's a good idea to watch some YouTube demos, read about what the different platforms offer and choose the one that you feel will work for you.
It's important to remember that these platforms don't take away the finance work completely. You will still need to do your own reconciliation, which is when you prove your income and expenditure with receipts and invoices.
I'm a bit disorganised – how do I keep track of receipts and invoices?
Holly: Don't worry – you're not alone! The easiest thing to do is set up a dedicated email address for suppliers to send invoices to so all the invoices are in one place. This means you can find them easily when it's time to reconcile the accounts.
There are also some great "receipt" apps which are compatible with Xero and other platforms. For example, if you meet a client for coffee, you get a receipt and photograph it using the app so the information can be added when you're reclaiming tax. This means the information on the receipt is stored in the right place and you can throw the paper one away.
How do I chase unpaid invoices?
Holly: Automation has definitely made chasing invoices easier. Instead of making an awkward phone call, you can now send automatic reminders via an app. There are a number of apps available. I personally like Chaser, because it's really easy to personalise the message if you need to. It also lets you turn off reminders if, for example, you've heard from the client and already know the payment is going to be late. Automation doesn't have to undermine a good working relationship!
What about VAT and tax thresholds?
Holly: Tax can get very complicated but the important thing to know is that how much you pay is based on your profits and turnover. This means that you probably won't have to worry about VAT registration when you first set your business up. You can find more information on the HMRC website here.
I do what I love but how do I make it pay?
Holly: Most business owners work in a field they know and love – it's the best way to stay interested in what you're doing. But to stop it from just being a hobby, consider what income you need to make from it, and what expenditure you are likely to have.
You can gather financial reports and profit-and-loss data from your accounting app, which should give you a sense of how well your business is doing. With this information, you can forecast your figures, identify next steps like how to sell more of your product, and make key decisions like whether to take on more staff.
Outsource financial admin to Get Ahead
Get Ahead provides financial administration services to a wide variety of businesses across the country. We know that finance is both a business essential and a source of stress, so we've put together a range of resources to help you. Check them out!
Blogs:
Is Xero a replacement for my accountant? – Get Ahead VA
Why are financial goals important for my business? – Get Ahead VA
Effective ways to chase unpaid invoices – Get Ahead VA
Regular accounting tasks for small businesses – Get Ahead VA
Infographic:
Regular Finance Tasks for Small Businesses – Get Ahead VA
Find out more about our services or call 01483 332 220 to discuss in more detail.
---
---