How LinkedIn video could become a key tool for your business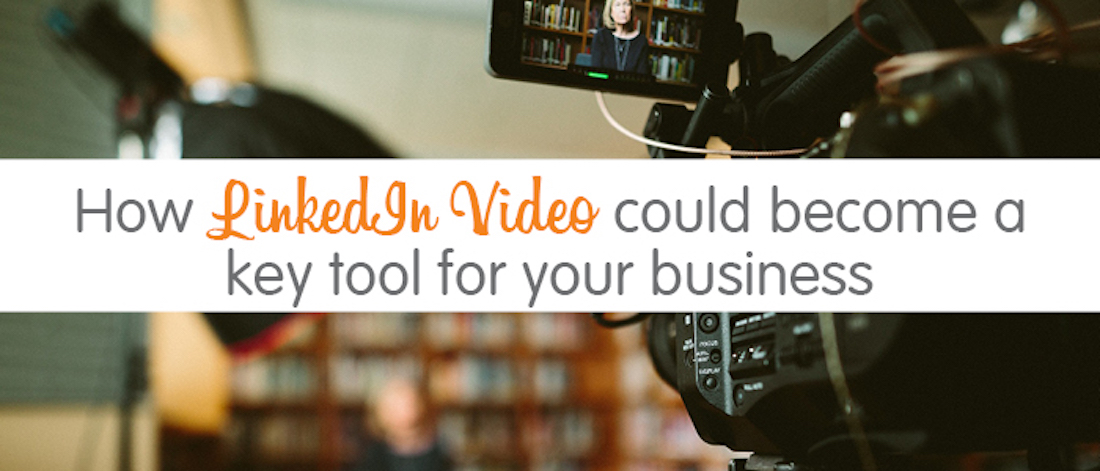 By April 2017, LinkedIn had reached half a billion members in 200 countries. That's a huge universe of people based on just one website, providing a great opportunity to raise awareness of your business.
LinkedIn continues to innovate in order to remain relevant for their audience and rolled out live video from July this year. You can now post live video directly onto LinkedIn, in a similar way to how you would post video to Facebook using Facebook Live.
Why video matters
Like it or not, video is becoming a dominant communication medium online. According to a recent survey by Livestream:
80% of audiences would rather watch live video from a brand than read a blog
82% prefer live video from a brand to social media posts
87% would prefer to watch video online if it meant more behind-the-scenes content
Audiences are asking for video content and companies are increasingly getting to grips with delivering what they want.
Bringing your business to life
Live video can be a highly effective way to open the door on your business. You can allow your audience in, in a way that other mediums simply can't deliver. These are some suggestions of ways you could use Iive video on LinkedIn:
Post at the end of a conference, event or meeting you have attended. Share your key highlights or lessons learned.
Post behind-the-scenes video at any photoshoots or advertising production you are doing. Even if it is just new headshots, audiences are interested in the process – as well as the final execution of your communication materials.
Post a 'sneak preview' of any new products or services you are working on. Audiences love to feel that they are 'in the know' on exclusive news.
Post an interview with key people in your business. This doesn't have to be lengthy or formal – just a few comments about why they enjoy working there or what they think is great about your company.
Post testimonials from happy customers. Written reviews are effective, but people also love to hear from the horses' mouth.
Prepare for success
The best videos are often spontaneous but you do need to consider a few key points before you press the start button. Any video will be representing your brand so it needs to send the right messages. Most people's smartphones provide sufficient quality, but do consider lighting and sound levels, so that viewers can clearly see what you are presenting and hear the messages you are trying to get across. Video a short dummy run if possible and play it back to ensure these quality factors are met.
---
If you are still unsure about where to start with LinkedIn video, LinkedIn itself or any other aspect of your social media management then Angela and the rest of our highly experienced virtual assistants in the UK are here to help. We love to take on the tasks you don't have time to do, don't have the skills to do, or simply don't want to do. Please get in touch on 01483 332220 or email us at office@getaheadva.com to find out more about our nationwide virtual assistant service. We pride ourselves on being the staff you don't see, but the difference you do.
Find out more about our services or call 01483 332 220 to discuss in more detail.
---
---