Ideas for effective business expo promotions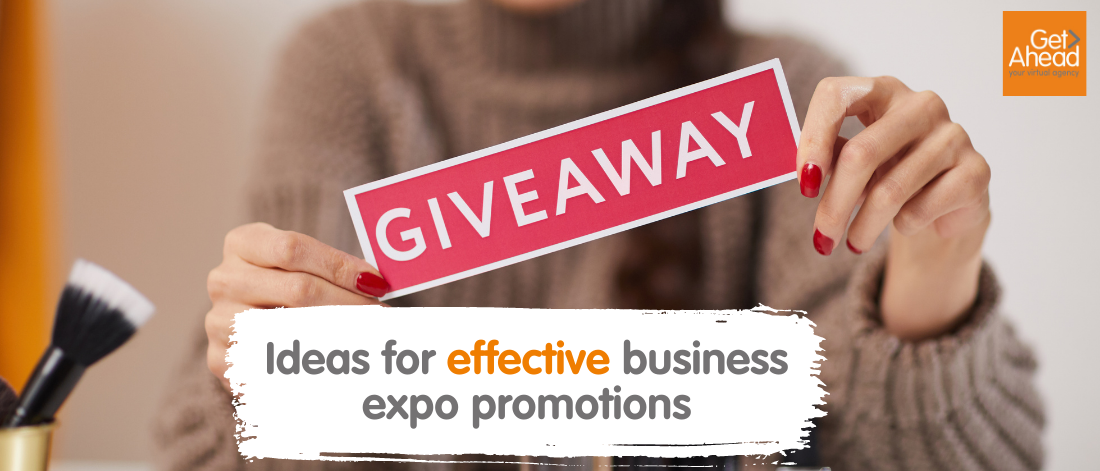 Promotions, competitions and giveaways can create a real buzz around your business expo stand, both in the real world and online. However, it's important to put thought into your promo so it works for your business and isn't just a gimmick.
In this blog, we look at how to plan promos and pass on some ideas that work too!
Plan the promotion for your next expo
If you're trying to decide between a bowl of sweets or a pot of free pens, you might be jumping the gun. Instead of starting with promotional items, think about what you want to achieve. You might be aiming to:
Increase awareness of your brand
Expand your network
Gather information about your target market
Find new clients
…or something else!
Once you've established your aims, work backwards to decide how best to achieve them. For example, if your priority is brand awareness, giving away useful promotional items like pens and bags is a great way to get your business name into people's minds.
Alternatively, if you're looking to expand your network or gather information, a promotion that encourages people to stop at your stand for long enough for a proper chat is ideal. We've seen a stand decorated with maps so you can find your house or office – it's a great conversation starter. Refreshments also encourage people to hang around and food is often a good ice breaker.
The most important thing is to create a promotion or giveaway that that works towards your goal for the expo.
Ideas to promote your stand and business
Once you've decided what you want to achieve, the next step is to decide how to do it. Keeping your business at the heart of your promotion may help you achieve your goals more directly. On the other hand, more outward-looking promos create a buzz around your stand and can be great for increasing awareness.
Business-centric ideas include special offers and competitions. You might like to offer a discount code that's only for people you talk to at the expo. This has the additional advantage of giving you a way to measure the success of the expo – you'll know how many people chose your services off the back of meeting you!
Running a competition where the winner gets a free sample of your services can also be successful. It often happens that, after someone has seen what a difference working with you makes, they choose your paid services in future.
If you're attending the expo in order to raise awareness of your brand, something to energise your corner of the room might work better. Anything interactive is very powerful, whether it's a game people can play at the stand, or an activity to get involved with online, like a QR code or a social media hashtag.
Freebies are always popular. Visitors will keep useful branded items, helping them keep your business in mind even after the expo. What you give away depends on your business. We recently gave away a goodie bag with a time-audit guide, as well as a tea bag, relaxing bath salts and branded chocolate. We wanted to reinforce the message that working hard is important, but our services can help you take back time for yourself. What message could your free items send?
Let Get Ahead support you at your next business expo
We've run some great promotions at expos over the years, and we've worked with a lot of suppliers of branded items. If you need some help with branding, messaging and design, we can help. And if you need promotional pens, travel cups or bags for life, we'd love to connect you with one of our tried and tested suppliers. Get in touch to find out more.
Find out more about our services or call 01483 332 220 to discuss in more detail.
---
---