How to utilise OneDrive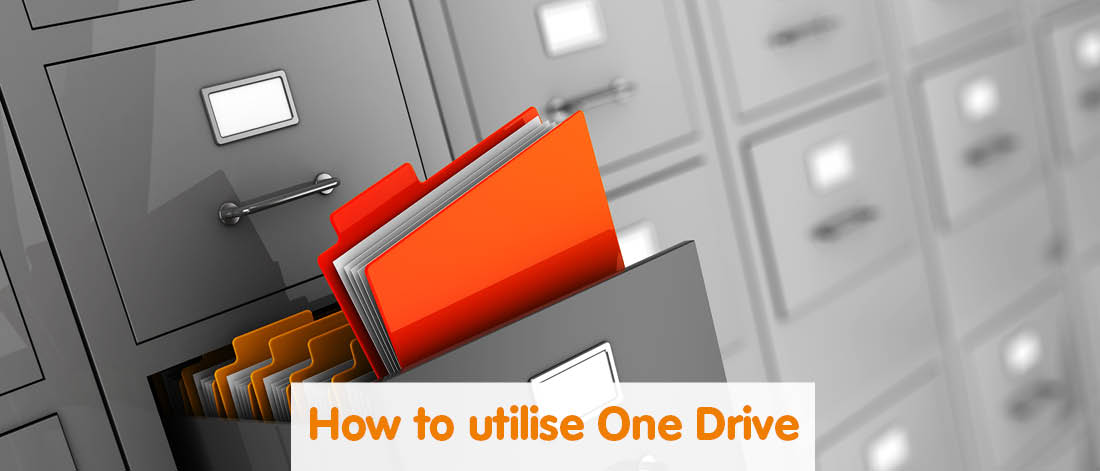 OneDrive is a cloud-storage platform – essentially a means of storing your files on the internet instead of on your hard drive. This frees up space on your laptop, PC, tablet or phone, as well as offering a variety of different capabilities to streamline your working life.
You're probably aware of OneDrive, and we're sure your device will be continually prompting you to save to it or attach files from it to your emails. Savvy business owners, team members and freelancers understand the scope of OneDrive, but if you're new to actively using it, here are some of its key advantages:
1. OneDrive syncs automatically
You probably use OneDrive more than you think. This is because most new devices come with OneDrive already installed and automatically synchronise the files you've saved to your own folders. In other words, when you save to your own folder, you're saving to OneDrive too.
2. You can access your OneDrive folder from anywhere
Yes, all your files, spreadsheets, business loan applications, your half-written novel – it's all there, waiting in the cloud to rain down into your device when you're ready to use it. Even if you can't get to your own laptop to finish off that proposal, you can use another computer to access the files by simply visiting the OneDrive website.
3. Retain your work when you replace your computer
If you have to replace your computer and your old files have all been saved to OneDrive, nothing could be simpler than using your Microsoft login to reconnect with your old OneDrive to get all your work back!
4. OneDrive makes collaboration easier
You can share your files with your team-mates by sending them a link. OneDrive saves versions as changes are made, so mistakes are easily fixed and documents easily recovered. You can share documents with or without the option to edit. There's also an option to password-protect documents – very useful for confidential information.
5. OneDrive is mainstream
There are other collaboration platforms out there, but what we like about OneDrive is that it syncs with Microsoft Office. Surveys show that over half the working world uses the Office suite, so if your files are stored on a compatible platform, you're more likely to be able to collaborate with others, and retrieve your files in future.
OneDrive is a useful tool for storing files and collaborating with colleagues and clients. If you feel you could be getting more from OneDrive but aren't sure where to start, our VAs can help. Get in touch today on 01483 333 220 to find out more.
Find out more about our services or call 01483 332 220 to discuss in more detail.
---
---