How to use icons in your business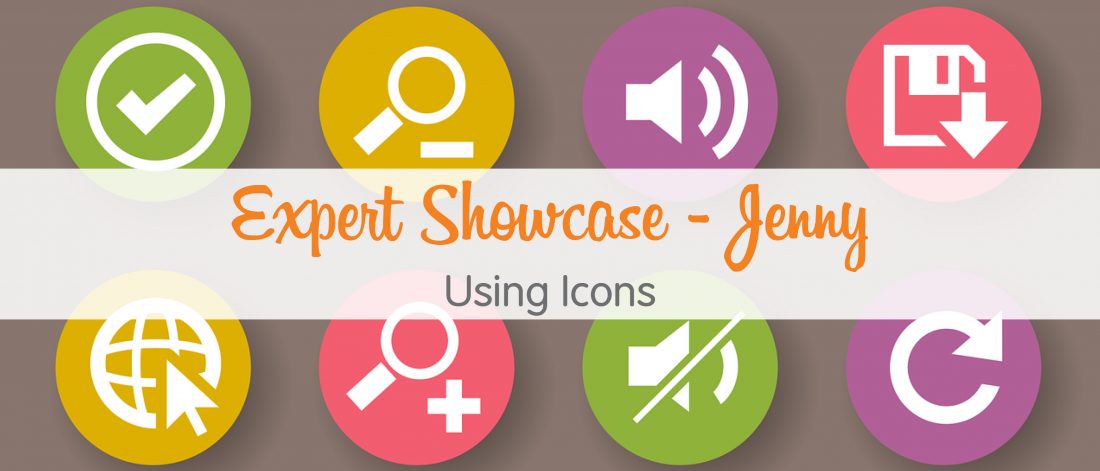 Here at Get Ahead VA our team includes experts in a wide variety of fields.  From Accounting to Admin, Hootsuite to Holiday cover, Email Marketing to Excel, our VAs can add value to many aspects of your business.  In our Expert Showcase series our team deliver some of this expertise to you, with a series of 'How to' guides to help you get the best bang for your buck in your business.
In this guide one of our marketing and social media management specialists Jenny talks about how you can use icons to boost the visual impact of your marketing – both on and offline:
As consumers, we are bombarded with marketing messages every day.  Our phones receive marketing emails, texts and even calls wherever we are.  As soon as we log into our social media accounts we are bombarded with sponsored posts and 'suggested' updates.  Our brains are firmly on overload.
So as a business, how do you cut through all that clutter and ensure that your marketing messages do get through?
Graphic design can be a really effective tool, providing visual impact.  Icons are an important part of the designer's toolkit which can add an identity to your marketing messages and bring them together to reinforce their impact.
An icon is a small picture that represents a topic, information category or programme.
We are all used to seeing icons on our computer desktops – the small pictures that we click on to navigate to particular programmes and pieces of software.  But icons can have a much wider use than that.  Icons can be used on your website, in your email marketing, in your printed brochures and advertising.  They can be used in any piece of marketing collateral or communication you produce.
The good news is that whilst you can ask a designer to create your own set of icons for you, there are also lots of free icons available.  Websites like Icon Finder and Flat Icon offer hundreds of thousands of free icons that can be used for both personal and commercial use.  Icons are often grouped into packs of similar styles or on similar topics, so you can search for the pack that suits you and your brand best.  Always check the specific license terms of the icons you choose, so that you know you are using them correctly.
Before you start searching, think about the kind of things you might need icons for.  This could be simple things like 'contact us by email' or 'please give us a call'.  It could be about the kind of topics that feature heavily in your communications – perhaps around pricing and delivery.  It could be about your services – representing things like services that are available 'at home' or 'online only', or topics you regularly blog about such as 'social media' or 'administration'.
Collate a list of the key icons you think you will need.  This will help you navigate to find the most suitable ones without spending hours searching through online databases.
Always bear in mind your brand equity – your brand colours, style, tone of voice etc.  One benefit of using a designer is that they can create icons specifically tailored to represent your brand.  But if going for the free option, make sure you select those that complement your existing brand identity.
If you need any help with developing your brand identity and increasing the effectiveness of your marketing communications then our team of highly experienced marketing and design virtual assistants are here to help.
We love to take on the tasks you don't have time to do, don't have the skills to do, or simply don't want to do.
Please get in touch on 01483 332220 or email us at office@getaheadva.com to find out more about our nationwide virtual assistant service.  We pride ourselves on being the staff you don't see, but the difference you do.
Find out more about our services or call 01483 332 220 to discuss in more detail.
---
---