Get your business ready for a busy summer!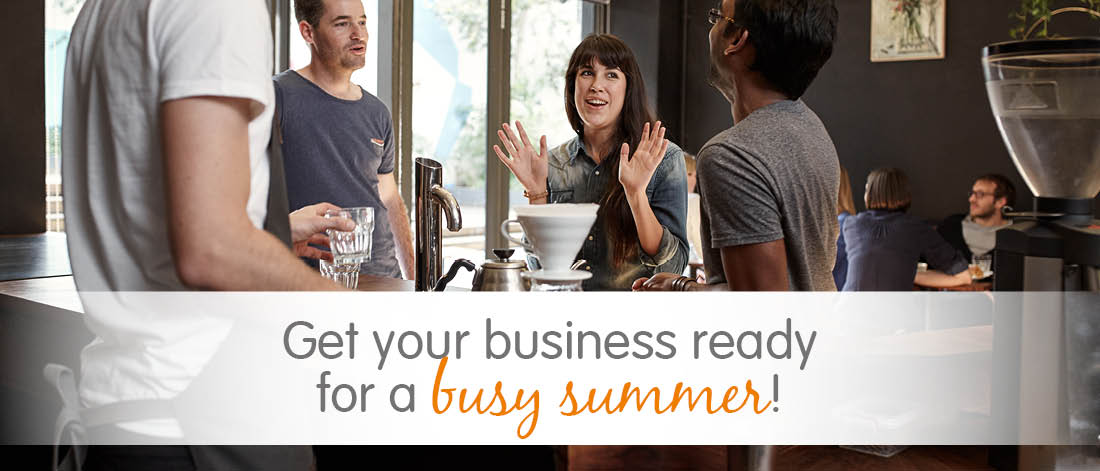 While many B2B businesses go quiet over summer, many B2C businesses become very busy. If you work in hospitality, tourism, retail, travel or any other business that historically has its busiest period in July and August, it's important that all your back-office support works perfectly – it'll underpin your core business and help you get the most out of the season.
Check in with your network
A lot has changed in the last year, and some business won't have had a "typical" summer since 2019. That means it's more important than ever to get the most out of this one, even though the UK isn't yet fully back to normal. Check that your usual suppliers and partners are still available to work with you, and that they're still offering the same service they have done in previous years. If they've moved on, use your network to find new recommendations and get ready for a fresh start.
Automate everything you can!
Pre-booking has become a characteristic of covid Britain, with most eateries and attractions managing numbers by asking customers to book ahead. Creating an online booking system means staff aren't tied to the phone, and frees them up to work on the core business. If your website doesn't have a booking system yet, our web designers can help – find out more here. And if you deliver one-off or regular events, Eventbrite is a great free online booking resource.
Finances are another area that is easily automated, keeping you and your takings safe and saving you a lot of hassle. Accounting apps like Xero and QuickBooks will keep you on track with customer and supplier invoicing alike. Payment machines like SumUp work with an app on your phone so you can take secure card payments from anywhere, like a stall at a festival or market.
The time you save by automating can be diverted back into your core business and doing what you do best.
Outsource your business support
You've hosted a fantastic event and you want to put your pictures on social media. But you're hosting another one tomorrow and social media isn't a good use of your evening. Outsource it! Ping the pictures over to your social media manager – they can upload them and create captions, while you have some downtime before your next busy day.
There are lots of tasks B2C businesses outsource. Admin, marketing, social media, telephone answering, cold calling – the list is endless! When you outsource, you only pay for the hours you need, meaning that you don't need to employ permanent back-office staff when you only need them a few months a year.
If you think outsourcing could be the solution to get you through a busy summer, Get Ahead is here to help. Across our team of experts, we're sure to find you someone not only with the right skills, but who is also the right fit for your business. Call us on 01483 332 220 to find out more.
Find out more about our services or call 01483 332 220 to discuss in more detail.
---
---