Expert Showcase – How To Select The Right Content Management System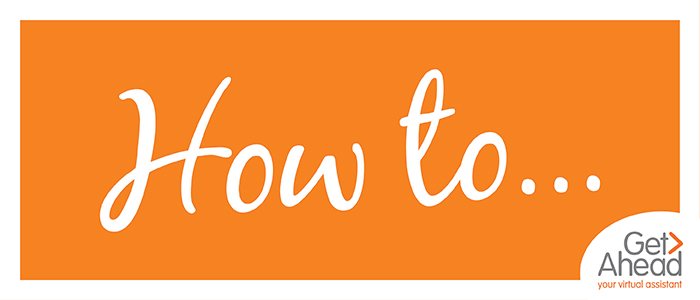 Here at Get Ahead VA we have experts in a huge variety of fields.  From Accounting to Admin, Hootsuite to Holiday cover, Email Marketing to Excel, our experts can add value to many aspects of your business.  In our current Expert Showcase series our VAs are delivering some of this expertise to you, with a series of 'How to' guides to help you get the best 'bang for your buck' in your business.
In this month's guide Clare, one of our marketing experts, talks about how to select the best Content Management System (CMS) for your website, evaluating the benefits of two key alternatives – WordPress and Umbraco. 
When it comes to your website a Content Management System is key.  Being able to update your content quickly, easily and cost effectively will ensure that your website remains relevant and up to date for your audience.  This is vital to ensure you remain interesting to your website users as well as being important for your SEO, as Google (understandably) rewards websites that regularly update their content.
Historically website updates were done by web developers but there are now a number of user friendly platforms that mean that you can make updates yourself with just a little training and confidence.  At the moment there are at least two key systems being used – WordPress and Umbraco.  Both systems are popular, with Umbraco emerging more now that some businesses are looking to enhance and develop their websites further than the capabilities of WordPress.
WordPress has a number of benefits:
Simple to set up, with minimal technical knowledge needed to develop a website
Adaptable templates that are simple to customise
Good Plugin functionality – anything from maps and social media, to shopping carts and Paypal
Uses PHP and MySQL technologies, making it less expensive to deploy
However, no system is perfect and here are some of the key drawbacks:
Although templates are customisable, it can be cumbersome to adapt directly to your needs
Can be vulnerable security wise if not managed properly, at risk of web attacks such as SQL injection
Plugins can be free or very little cost, but you are reliant on the developer to keep the plugin running / up to date
By contrast, Umbraco gives you:
Full control of design, enabling developers to create completely tailored sites
Websites can easily be changed and expanded as the business grows
Security is less of an issue than WordPress, due to the integrated .Net controls
The rich text editor essentially makes it as easy as formatting a Word document
But this slightly more technical solution may mean:
Increased requirement for technical assistance, in the form of a developer
Higher costs for build (using developer) and deployment due to .Net technology
Additional functionality (not covered by Umbraco plugins) all require coding, which in turn adds to the development cost
So as with all key business decisions, you need to weigh up the benefits verses cost.  Think about what your objectives for your site are, what your requirements are now and what they might be in the future.
Talk to a number of different developers to gain an idea of the costs involved for each option, and then decide what investment you feel you can afford.  For smaller businesses, WordPress can be an excellent, cost effective solution and Umbraco can be well suited to larger organisations wanting a more comprehensive, bespoke website.
---
If your business could benefit from help from Clare or any of our other VAs please get in touch on 01483 332220 or office@getaheadva.com.  We pride ourselves on being the staff you don't see, but the difference you do.
Find out more about our services or call 01483 332 220 to discuss in more detail.
---
---