Expert Showcase: How to run your first MailChimp email marketing campaign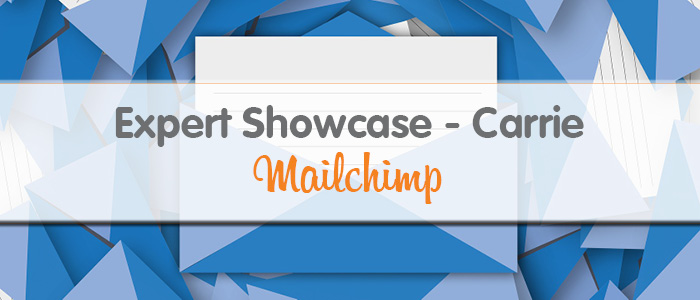 Here at Get Ahead VA our team includes experts in a wide variety of fields.  From Accounting to Admin, Hootsuite to Holiday cover, Email Marketing to Excel, our VAs can add value to many aspects of your business.  In this Expert Showcase series our team deliver some of this expertise to you, with 'How to' guides to help you get the best bang for your buck in your business.
In this guide one of our digital marketing specialists Carrie talks about how you can get started with your first email marketing campaign to grow your business:
As a small business money for investing in marketing is always tight.  Every penny is scrutinised and potentially one straight out of your back pocket.  But the good news is that there are lots of free tools that can help you market your business effectively.  Mail Chimp is one example of a free tool which is simple and easy to use and can get your started with communicating with your customers by email.
SETTING UP YOUR ACCOUNT
If you haven't got an account set up with Mail Chimp already then simply visit their website and click on the 'Sign Up Free' box in the middle of the page.  Enter your email address and password and you are ready to get started.  You will need to complete details including your name as well as a physical address to make sure your emails comply with international anti-spam laws.
UPLOADING YOUR DATA
The first thing you need to do once you have activated and logged in to your account is to upload your data.  This is the list of people you want to send your emails too.  You can create a selection of different lists, as well as use groups to organise contacts and target them with segments if appropriate.  You can import subscribers in a number of ways, including copying and pasting from an Excel spreadsheet, importing from a .csv file or importing from a service like Google contacts or Salesforce. Don't forget that under the Forever Free plan you can only upload up to 2,000 subscribers.  If you upload more you will be automatically upgraded to a paid for plan.  Also make sure that you have gathered proper permission to send to every address on your list before you up load it.  Just picking up someone's business card at a networking meeting isn't enough.
Your other option to import subscribers is to add a sign-up box to your website, blog or your Facebook page.  Even if you already have a list, this can be a useful tool to help to grow your list in the future.
DESIGNING YOUR FIRST CAMPAIGN
Once you have uploaded your data then you are ready to get started with designing your first campaign.  The great thing about Mail Chimp is that there are lots of free tutorials to walk you through the process.  You can choose which type of campaign you would like to run.  You can select from pre-designed templates such as an 'announcement' or a 'survey', making the most of Mail Chimp's expertise about what layouts work.  You can upload your logo, images and the text you would like to use, along the way learning from their tips such as 'Announcements work best with a visually striking image followed by the details that people need to get involved.'  At any point you can save your work and come back to it later, as well as send yourself a test so you can see what the email will look like.
REVIEWING YOUR RESULTS
Once you have sent your first campaign, and after every subsequent campaign it is vital you review and analyse your results.  The more data you have, the more it will reveal so although you won't be able to tell much after your first campaign do bear with it.  Run more activity, including testing different types of emails to see which campaigns are more popular.  Use this information to optimise your communications.  Don't be afraid if you lose subscribers to begin with.  It is better to communicate with fewer of the right people than lots of the wrong people.  Just make sure you are doing what you can to top up the list.
Overall, ensure that email marketing is one part of your wider marketing strategy for your business.  Use content created for your blog to populate email marketing and vice versa.  Don't forget to communicate good news via email as well as your social media channels.  Try and maintain a consistent brand identity and tone of voice across all these communications to reinforce your brand message and maximise your effectiveness."
If you need help with email marketing or any other aspect of marketing your business then our highly experienced team of virtual assistants are here to help.  We love to take on the tasks you don't have time to do, don't have the skills to do, or simply don't want to do.
Please get in touch on 01483 332220 or email us at office@getaheadva.com to find out more about our nationwide virtual assistant service.  We pride ourselves on being the staff you don't see, but the difference you do.
Find out more about our services or call 01483 332 220 to discuss in more detail.
---
---