Expert Showcase: Canva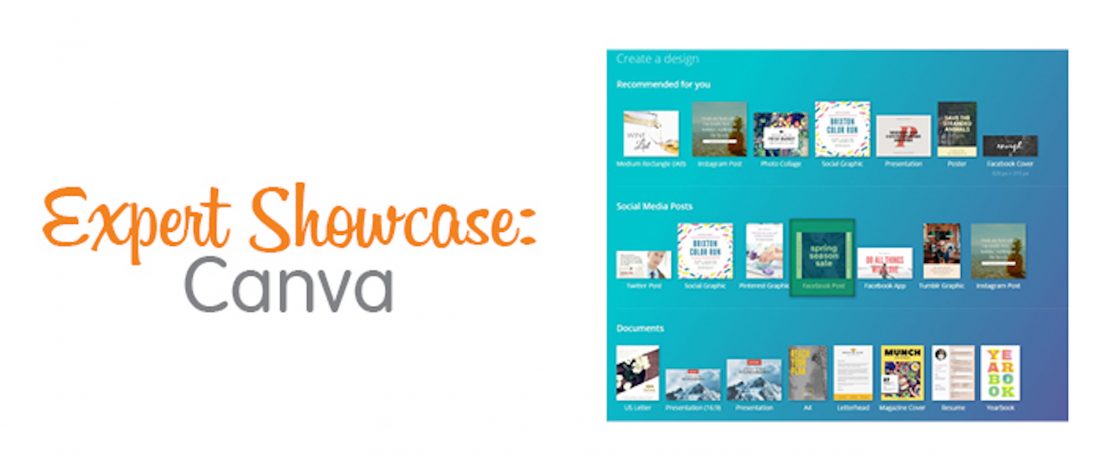 At Get Ahead VA, we're always on the lookout for exciting tools that can make running a business just a little bit easier – that's why, earlier this year, we blogged about some of our favourite apps for business.
Today we're taking a closer look at one of those apps, Canva. We'll show you how it can help with all your business' graphic design needs, and why our VAs love it!
What is Canva?
Canva is a free-to-use graphic design website and app that allows you to create beautifully designed media for both online and offline use. Canva provides it users with thousands of photos, fonts and graphics, as well as lots of handy templates for creating everything from social media posts, to banners and thumbnails, to flyers and leaflets. The program uses a drag-and-drop format, so it's easy to create your designs. Although Canva is free, you can upgrade to 'Canva for Work', which provides access to more features, including extra photos and templates, and makes it easier to save and share designs with other members of your team.How can you use it?
In an online world that increasingly demands high-quality visual content, you can use Canva to make professional designs for every platform. The key to creating any good design with Canva is to size the image correctly by choosing the right template – whether you're designing a header image for your Facebook page or an advert for Instagram, Canva will have a template for it.
Of course, you don't just have to use Canva to create promotional materials – you can also use it to make interesting, shareable content. Do you have some fascinating facts or statistics about your industry? You can turn them into an eye-catching infographic. Want to pass on a much-loved recipe to your foodie fans? Check out Canva's 'recipe card' templates. Creating interesting content that your followers want to share will help to get your business noticed, so don't forget to include your business' name and logo at the bottom!
What our VAs think
Our virtual assistants are big fans of Canva. This is what they have to say about it:
"Canva is great for creating social media graphics, and especially good for Facebook and Instagram. It has loads of groovy templates that you can use, and it's super easy to create your own layouts. And it's free!" — Melanie
"I've used Canva to source an image that would be used for a weekly local gig listing post, and to find images associated with a particular month so I could communicate events coming up during that period. It's an easy-to-use tool for finding good imagery and then creating free graphics." — James
If you want to learn more about Canva, you can find more information on their website.
---
If you need someone to create professional designs for your business, or simply to take on the tasks you don't have the time or the skills for, Get Ahead VA is happy to help. Our team of highly experienced virtual assistants offer a wide range of business and marketing services, from researching customer prospects through to delivering social media campaigns or simply taking on your admin. Please give us a call on 01483 332220 or email us at office@getaheadva.com. We pride ourselves on being the staff you don't see, but the difference you do.
Find out more about our services or call 01483 332 220 to discuss in more detail.
---
---