Essential R&R tips for business owners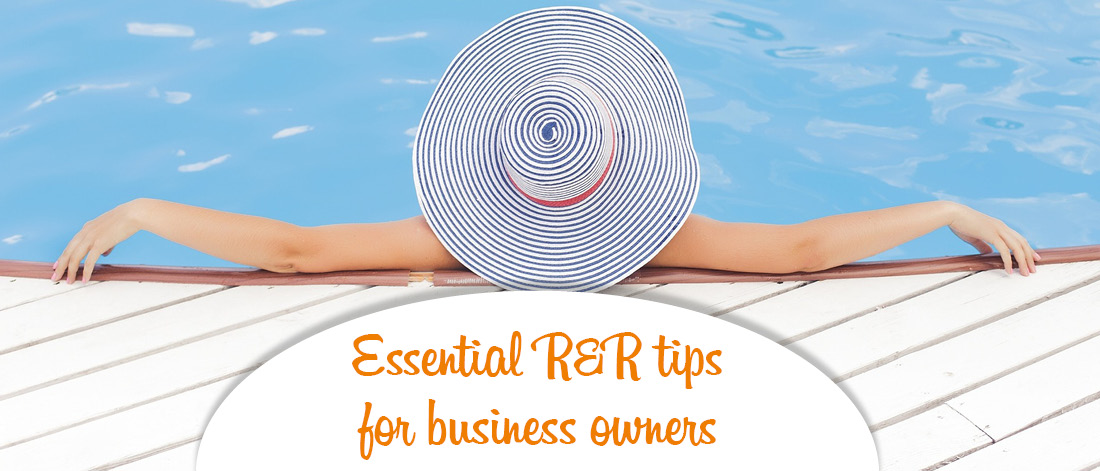 If you're a small business owner, you know how difficult it can be to turn off, even over the Christmas holidays. And in that awkward period between Christmas and New Year, it can be all too easy to find yourself working again, without having taken a proper break.
But this is an important time of year for entrepreneurs to rest and recover, so if you're finding it difficult to take time off before the new year, read on for our top R&R tips for business owners.
Turn on your out of office
If you can't face the idea of not checking your work emails at all over the holidays, then you can at least turn on your out of office reply. A good out of office will tell your clients the dates of your holiday, and let them know that you might take longer than normal to respond to emails. Having an automated message like this helps to set expectations, and you should feel less pressure to reply right away.
Scrutinise your to-do list
Now is the time to take a good hard look at your to-do list and decide if you really need to do everything before the end of the year. Is every task time-sensitive, or could it realistically wait until January? It's vital for your mental and physical health to have a proper, relaxing break, so only focus on the absolute essentials for now. You could even pass on some of your jobs to a virtual assistant, so you aren't snowed under when you return.
Give yourself limits
The old adage 'Parkinson's Law' states that any job will expand to fill the time available for it – so if you tell yourself you have all day to get something done, it will take you all day. If this seems to happen to you, then set yourself strict limits on your work time and stick to them. For the work that absolutely can't wait, allocate one or two hours and don't let yourself go over. You'll probably find that you work much more efficiently and still have time for a break. This applies to emails and admin too – set aside half an hour in the morning and only do as much as you can in that time. 
Talk to your clients
If you're feeling overwhelmed, talk to your clients. Remember, most of them will be taking Christmas breaks too, so if you let them know that an early January deadline is interfering with your holiday plans, most people will probably be happy to give you extra time. After all, this is the season of good will to all!
---
Don't want to return from the Christmas holidays to pile of unfinished work and an overflowing inbox? Our virtual assistants offer professional holiday cover, so you know your business is being looked after while you're taking a break. Want to find out more? Please give Get Ahead VA a call on 01483 332220 or email us at office@getaheadva.com. We pride ourselves on being the staff you don't see, but the difference you do.
Find out more about our services or call 01483 332 220 to discuss in more detail.
---
---