Effective ways to chase unpaid invoices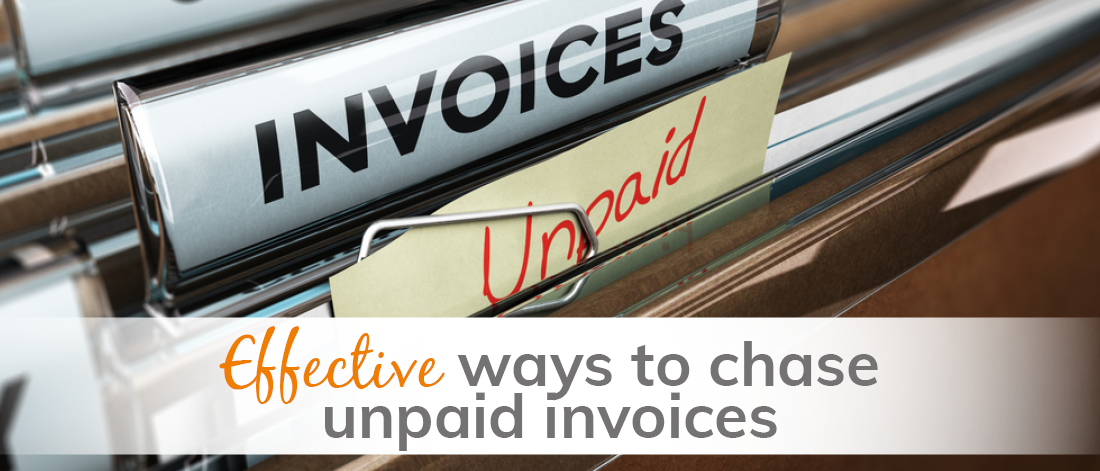 Most of the time, clients and customers pay on time, cash flow is steady and all is well. But sometimes, invoices go unpaid. Perhaps the client is trying it on; perhaps there's a genuine reason why they're struggling to pay. Whatever the reason, unpaid invoices can hold up your business, reduce your income and restrict your business growth. In this blog, we look at how best to chase unpaid invoices, and how to avoid the situation in the first place.
Late payments – prevention is better than cure
The best way to deal with unpaid invoices is to limit the chances of them occurring in the first place. There are two ways you can do this: clarify the invoicing process in your terms and conditions or contract, and always issue a quote before you start work.
When you write your T&Cs, or the contract you will issue to your client or customer, be clear about timescales for paying invoices. That way, if the client doesn't pay, you can refer them to the legal agreement between the two of you. This will also protect you if you find yourself having to escalate the situation.
Make sure you client knows exactly what comes at a cost and what is free. It's always a good idea to issue a quote – if the client doesn't ask, assert yourself and tell them you'll send one over for their approval before you start work. If there is a charge for, say, telephone calls or travel, make sure the client is aware. There's nothing more likely to lead to an unpaid invoice than an unexpected expense!
If the invoice is going to be particularly large, it can be a good idea to remind the client before you issue it. If they need to put anything in place to ensure the payment goes through, advance warning will give them time to prepare.
Unpaid invoices – a friendly approach
The most common reason for not paying invoices is oversight. The invoice arrives with your client on a busy day and they just don't get round to it. For this reason, it's a good idea to start with a friendly approach. We like, "can I just check you received this?" and "I was just going through some paperwork and I noticed…" They both give the client the chance to pay without too much embarrassment, which should keep them on your books too.
Chase unpaid invoices by getting serious
If, after your friendly approach, the invoice is still not paid, it's time to up your game. Send a strongly worded letter or email. A good approach is to state what happened, then state how it made you feel (e.g. breach of trust, work not being valued) and lastly state what you want to happen next, and when by.
Going to small claims court
There are fees for taking your case to court, so think before you litigate! There is a mediation service too, which in some cases is the best way of resolving the situation and is cheaper than court too.
You can find up to date guidance on taking a non-payment case to court on the government website here, and you can find a court fees calculator on the Which? website here.
If, after going to court, the invoice is still not paid, you can instruct the court to send bailiffs to take the payment directly from your client. Again, there is a fee for this so do your maths and only take action if it's worth it.
We really hope that our step-by-step guide has helped you chase unpaid invoices and get the results your business needs. To help you keep on top of invoicing and your other financial responsibilities, we've created a new infographic – check it out here.
Find out more about our services or call 01483 332 220 to discuss in more detail.
---
---