Client Showcase: Enterprise Lab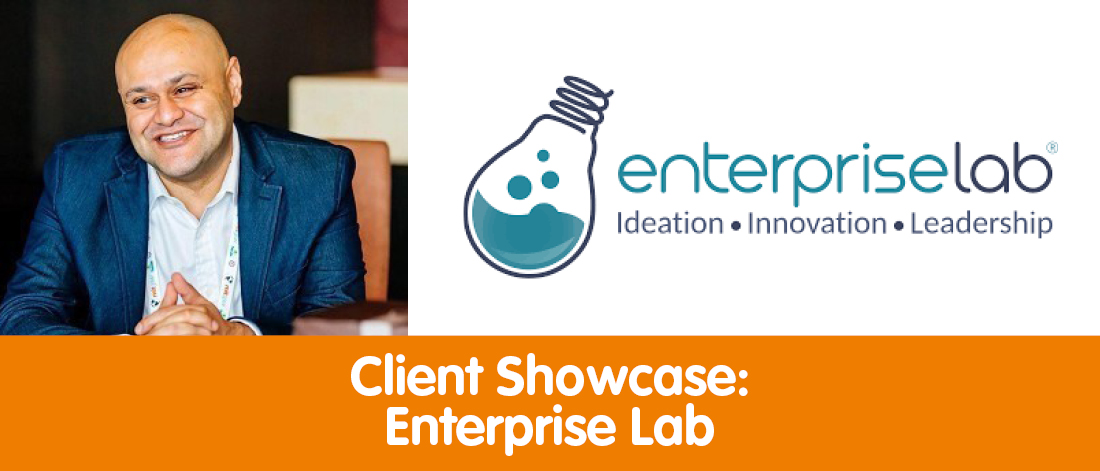 At Get Ahead VA, we are privileged to work with a wide variety of clients who recognise the value of outsourcing. Here's 60 seconds with one of our clients, Ketan Makwana CEO of Enterprise Lab, a professional development agency that specialises in helping businesses grow sustainably
Service(s) delivered:
Digital marketing strategy & planning
Social media audit and ongoing management
Social media advertising
Event support
What did you need help with when you came to Get Ahead VA?
Earlier in the year during lockdown, we launched our Resource Centre – an online platform of curated content from our network of business experts, to provide support and guidance to businesses in all sectors and of all sizes, during a time that would impact and challenge businesses forcing them to pivot.
We needed support with digital marketing to promote the platform & content to our target audience.
How did Get Ahead VA help solve the problem for you?
Kristy from Get Ahead took my brief, and built a skilled team of experts led by Marie who worked on a digital marketing strategy and a plan for the Resource Centre which supported our vision of how it would help to meet our business objectives for 2020 and beyond.
From there, GAVA have become our virtual marketing team and have activated the plan which included an SEO review, a social media audit and ongoing management of our profiles and pages, as well as paid social ads to drive lead generation.
What has this meant for you and your business?
By working with GAVA, we have access to a great team of experts who can implement our marketing as and when the plan requires it; for us to find that resource ourselves would have taken a lot of management and been extremely time consuming.
By working with Kristy, Marie and the wider delivery team, we are able to outsource to a group of people who are skilled and experienced in achieving results. As a client I feel assured that it's all under control and being managed centrally via a direct point of contact. Something I would otherwise have to do through a number of agencies or individuals, which would be overly complex.
Since the initial engagement the focus of our marketing efforts has evolved and the team are also now supporting our Start Up>Scale Up Summit virtual event in November, from both a digital marketing point of view and event facilitation on the day.
Kristy & Marie are taking part in a Fireside Chat on day two of the summit to talk about the benefits of outsourcing for your business – please join us if you can!
You can register for free tickets to the Start Up>Scale Up Summit on 18-19th Nov here.
Find out more about our services or call 01483 332 220 to discuss in more detail.
---
---