What is a Business Angel and do you need one?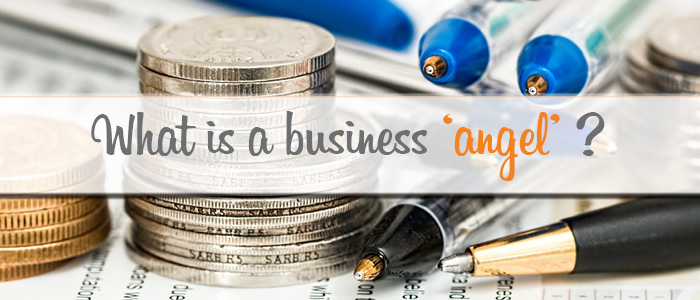 We all have a vision in our heads of an angel – the being that came to bring messages of good news and great joy in the nativity story – or the little girl dressed in white with her fluffy halo on her head in the school play.  But how does that work in a business context?   What is a business angel?
"An angel investor is a high net worth individual who makes use of their personal disposable finance and makes their own decision about making the investment." UK Business Angels Association
A business angel is someone (or a group of people) who decides to invest their money in other businesses.  It is described as equity finance, as the angel would usually take shares in your company in return for the finance they are providing.  In contrast to other forms of lending, angels will usually wish to volunteer their expertise as well as their money, helping you to achieve your objectives and them to achieve a return on their investment.  One of the most famous groups of angel investors is of course the BBC Show Dragon's Den.
How is it different to other types of funding?  Angel investment differs from other types of funding in a number of ways.  Angel investors may be more flexible on the terms upon which they provide the funds and when they expect to see a return.  Many angels invest because they genuinely want to add value to a business through their knowledge and see the business grow.  They may be happier to accept a longer exit timescale than other types of investors.  But you still need to be prepared to give at least some of your business away in the form of shares, which isn't for everyone.
Did you know? Business angels in the UK collectively invest an estimated £1.5 billion per annum and are therefore the UK's largest source of investment for start-ups and early-stage businesses seeking to grow. (Source: UK Business Angels Association)
If you think angel investment might be the right option for your business then we recommend you head to the UKBAA for lots of useful information on how to find and secure angel investment.  You can search their investor directory as well as benefit from their tips on how to perfect your business plan so that it provides the right kind of information that angels are looking for.
You could also consider attending free events such as The Business Show, which has an Angels Den area. Here you can watch other entrepreneurs pitching for finance to see what is involved, as well as get one-to-one advice in the funding clinics held throughout the day.
Our highly experienced business development and copywriting virtual assistants can help you research investment options and write effective business plans that can help you access the finance your business needs.
Please get in touch on 01483 332220 or email us at office@getaheadva.com to find out more about our nationwide virtual assistant service.  We pride ourselves on being the staff you don't see, but the difference you do.
Find out more about our services or call 01483 332 220 to discuss in more detail.
---
---