Breaking down VA stereotypes – how admin roles develop as your business grows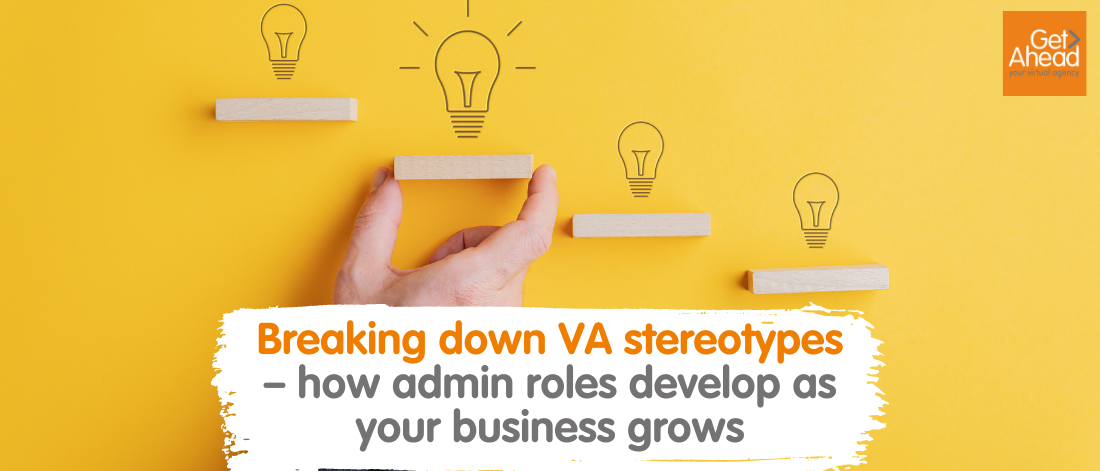 There's a lot more to working with a VA than just having your admin done quietly behind the scenes. You might be surprised to hear just how much a VA has to offer!
We caught up with Melanie McDowell, one of our most versatile VAs, who shared her own experience of being a virtual assistant to a firm of actuarial consultants in the City.
Outsourced Teams support and diary management
Melanie began working with Marcuson Consulting in June 2020. Lockdown forced the team of actuaries to work from home, and Alex, the managing director, like many business leaders, needed support to keep the team working effectively in the new climate. He approached Rebecca Newenham to ask for help.
Rebecca suggested that Melanie work with Alex because she thought they would be a good team. Melanie was keen to work within a busy organisation, and not stay completely in the background. She also has qualifications and a working background in engineering and project management, both of which would give her a strong understanding of what Alex's consultancy delivered. Rebecca saw the opportunity for both Alex and Melanie, and introduced them.
One of Melanie's first responsibilities was diary management. Once she had Alex's diary under control, he recognised how much his productivity increased.
A growing relationship, a developing role
After the success of these early stages, and because Alex and Melanie found they worked very well together, Melanie's role within the business grew. In addition to taking on more PA responsibilities, she was soon supporting the team members responsible for business development. In particular, she encouraged the team to build their networks and promote business through LinkedIn and deliver regular webinars.
Even though Melanie had not been chosen for her business development knowledge, she had the right experience and her support in this area made a tangible difference. Now the consultancy is looking to expand its team – a great reflection of how much it has levelled up in the last two years.
Gradually, Melanie took on some of the business operation projects too. Before this, team members had been taken away from their core responsibilities to cover this area. However, when Melanie stepped in, they were able to focus on delivering outstanding actuarial projects.
The CEO's sounding board
You might imagine that a remote worker from an external organisation would never become the alter ego a permanent PA might. But as Melanie and Alex discovered, there are advantages to having a healthy gap between business owner and business support. Alex is able to open up to Melanie, using her as a sounding board for his ideas and concerns without distracting the in-house team. In turn, Melanie is able to open up to Alex, sometimes giving him the honest answers that his direct reports never could.
Melanie has also helped Alex to turn some of his ideas into reality. Often, managing directors are over-stretched and while they have great ideas about motivating their team members, they don't necessarily bear fruit. However, with Melanie on board, she can action Alex's ideas promptly, enabling him to recognise team members' achievements, celebrate birthdays and hold team-building events.
VA success stories
This story is not unique. This isn't the only time one of our virtual assistants has slotted seamlessly into a larger organisation and watched the role and the business both expand. What this does show is that the stereotype of the VA only working at a basic level is wrong. In fact, the breadth and depth of what VAs offer provides real value for businesses. And the job satisfaction it gives the VAs helps them to do their best work, raising the bar for everyone.
If reading this blog has made you wonder if a VA could help you take your business to the next level, we'd love to make that journey with you. Get in touch to find out more.
Find out more about our services or call 01483 332 220 to discuss in more detail.
---
---