Advice from the most influential women in business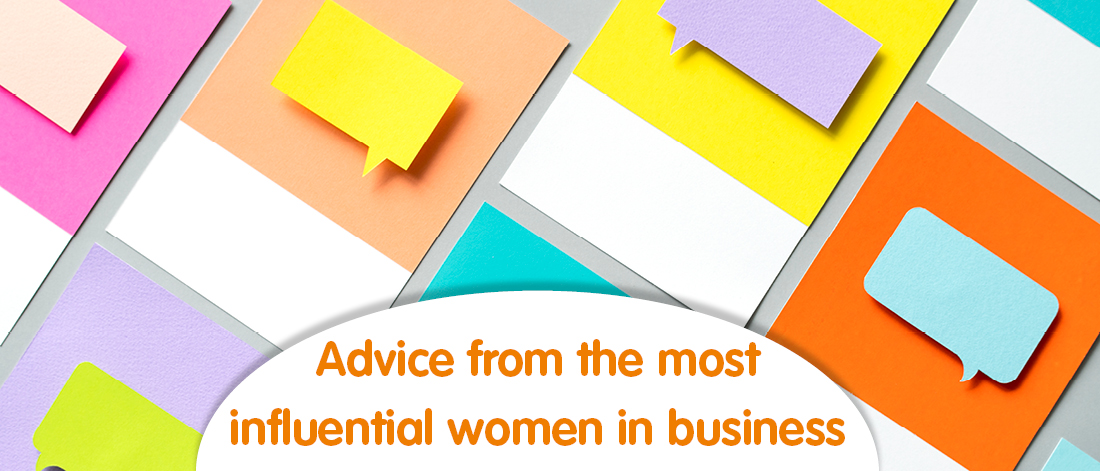 Today is International Women's Day, an annual celebration of women's rights, designed to raise awareness of women's issues and continue the push towards a more fair and equal global society. This year's theme is #BalanceforBetter, a rallying cry for gender balance around the world, including in businesses and boardrooms.
To celebrate International Women's Day, we thought we'd share with you some invaluable advice from some of the world's most influential businesswomen, to guide and inspire you in your own business!
Focus on where you are
Former CEO of PepsiCo Indra Nooyi knows what it takes to manage a multimillion-dollar company, but she warns against focusing on the future at the expense of the present. In an interview, she said, "Don't start by saying, 'I want to be a CEO.' Focus on doing the current job you have so damn well that people say, 'Nobody else can do that job as well as [she's] doing it.'"1 This is how you build a reputation and pave a path towards greater success.
Learn from others
In 2017 Mary Barra, the chairman and CEO of General Motors, was named the number one most powerful woman in business,2 and she acknowledges the importance of learning from other people. When talking about mentorship, she is quoted as saying, "There are mentors in the workspace all around you. [Find] someone who sees you every day, someone who knows you at your best, and someone who can give you opportunities to improve. Find mentors in the people around you who you respect."3
Get out of your comfort zone
Billionaire and philanthropist Melinda Gates recognises the temptation of having a comfort zone, but she advises avoiding it if you can. When asked for her best career advice, she said, "Get comfortable being uncomfortable."4 That means taking on challenging work, having difficult conversations, trying something new and asking for what you want — all essential elements of running a business and growing as a person.
Keep going
Sheryl Sandberg is best known for being the chief operating officer of Facebook, and for her bestselling book about women in the workplace, Lean In. Her advice for business owners facing challenges and criticism from others is this: "Don't let anyone tell you you can't. You can. You're going to be told you can't over and over. They're wrong. You can and you should."5
---
Do you need some help to take your business to the next level? Get Ahead VA has a team of virtual assistants standing by, ready to take on the jobs you don't have time for, and freeing you up to focus on your plans for growth. We'd love to talk with you and find out exactly how we can help, so please give Get Ahead VA a call on 01483 332220 or email us at office@getaheadva.com. We pride ourselves on being the staff you don't see, but the difference you do.
Sources:
1 https://www.cnbc.com/2016/12/28/pepsico-ceo-shares-her-3-step-path-to-advancing-your-career.html
2 http://fortune.com/2017/09/21/top-10-most-powerful-women-in-business/
3 https://qz.com/work/1267491/gm-ceo-mary-barras-unexpected-advice-on-finding-the-best-mentor/
4 https://thriveglobal.com/stories/melinda-gates-gives-the-best-career-advice/
5 https://www.cnbc.com/2017/12/11/sheryl-sandbergs-advice-for-anyone-entering-the-workforce-today.html
Find out more about our services or call 01483 332 220 to discuss in more detail.
---
---